Group wants research on VCO as prophylaxis vs COVID-19
December 6, 2021 | 12:00am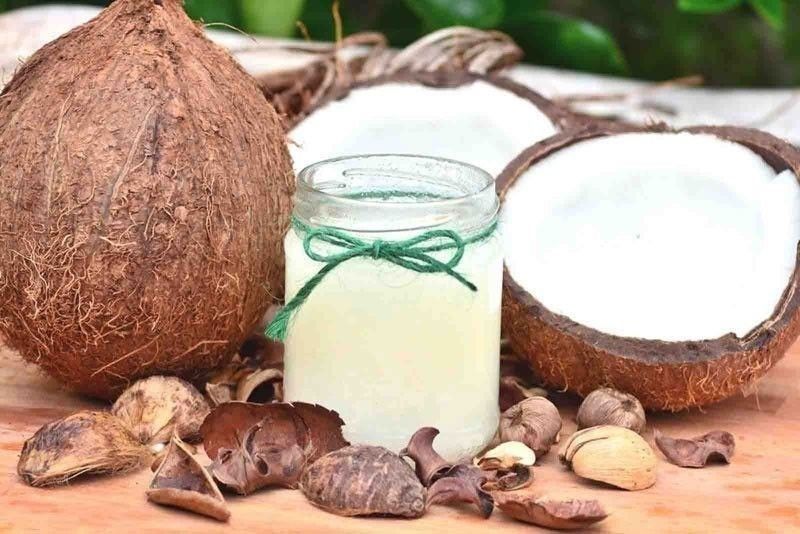 MANILA, Philippines — The country's foremost industry association of coconut processors is urging the Department of Science and Technology (DOST) to support research and development on virgin coconut oil (VCO) as a prophylaxis against COVID-19, and not as a cure.
Engineer Marco Reyes, president of the VCO Producers and Traders Association of the Philippines Inc. (VCOP), said that prevention of COVID-19 infection and transmission was a better strategy in the war against the coronavirus.
"VCO should be studied further as prophylaxis against this virus. Prevention is an essential strategy," the industry group leader said.
"VCO is a natural, sustainable and highly renewable resource of our country that is accessible and affordable for all Filipinos," he said. "We must remain open-minded, thorough, and aggressive in undertaking scientific studies on the use of virgin coconut oil against this virus."
Reyes issued the statement after the DOST announced the interim findings of the University of the Philippines-Philippine General Hospital (UP-PGH) clinical trials on VCO as a COVID-19 adjunct therapy to moderate and severe patients, which showed no "significant benefits" of VCO to COVID-19 cases.
Reyes shrugged off the findings of the UP-PGH clinical trials, saying that there have been other studies, particularly from a trial conducted in Laguna last year by the DOST-Food and Nutrition Research Institute, which showed that VCO had shortened the recovery period of suspected and probable COVID-19 cases among trial participants.
He pointed out that pharmaceutical companies have not been successful in developing safe and effective drugs against COVID-19 despite the millions of dollars that they have spent.
"The drugs that are being used in hospitals now are very expensive and of partial efficacy only," Reyes pointed out. "According to some experts, the COVID-19 pandemic may have reached the endemic stage. That means that we will have to co-exist with this virus."