Guevarra: IATF against 'no jab, no job' policy
October 29, 2021 | 12:00am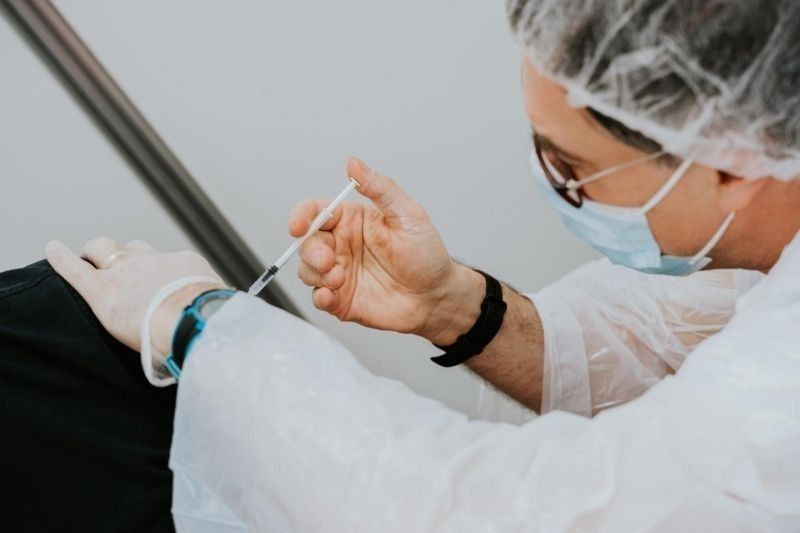 MANILA, Philippines — Justice Secretary Menardo Guevarra believes that other members of the Inter-Agency Task Force for the Management of Emerging Infectious Diseases (IATF) support his position that the "no vaccine, no work" policy cannot be made mandatory.
Guevarra yesterday said that when the "no vaccination, no work" issue was brought up, he reiterated the Department of Justice's position that at present, vaccination against COVID-19 cannot be a requirement for employment. Employers may encourage but cannot force their employees to get vaccinated.
"They may not compel their employees or staff to get themselves vaccinated, because there is a law, the COVID-19 Vaccination Program Act of 2021, that expressly states that vaccination cards shall not be a mandatory requirement for employment (both for recruitment and maintenance of employment), among others," he said.
"I clarified this during the IATF meeting last Tuesday. I emphasized that the COVID-19 Vaccination Program Act of 2021 was clear on the non-compulsory nature of vaccination as an additional requirement for employment. Unless amended or modified by Congress, it is the existing and applicable law. All member agencies of the IATF were duly advised of the DOJ's legal position on the matter," said Guevarra.
"The subject IATF resolution placing the National Capital Region under Alert Level 3 and authorizing certain establishments to open their doors to customers or clients simply provides that they may do so as long as their staff or employees are all vaccinated," Guevarra said.
Meanwhile, Commission on Higher Education (CHED) chairman Prospero de Vera said it is "currently premature" to implement the mandatory vaccination for students participating in limited face-to-face classes.
"Let's prioritize those who want to be jabbed first. When it's finished, then we can discuss what to do. It is premature to talk about that," he said.
"Mandating vaccines assumes that there is vaccine hesitancy. There is no vaccine hesitancy. The challenge is how to vaccinate all students that want to get vaccinated," De Vera added.
Not required
Medical certificates will no longer be required for "healthy" minors aged 12 to 17 prior to COVID 19 vaccination, according to the Department of Health (DOH).
"The only difference from the rest of pediatric population, we will not require a medical certificate or medical clearance from attending doctors because we presume they are healthy," Health Undersecretary Myrna Cabotaje said in a mix of English and Filipino.
However, Cabotaje stressed that the children will still undergo screening prior to vaccination. Those with medical conditions must present a medical certificate from their attending physicians.
Cabotaje said local government units are requested to provide separate lane or bigger space for the vaccination of minors. The LGU can also opt for non-hospital vaccination site, provided they have the capacity to respond in case vaccinated children experience side effects requiring medical attention.
As of yesterday, the DOH said 23,727 children with comorbidities have already received their first dose of COVID vaccine. – Romina Cabrera, Mayen Jaymalin