Gordon sees no wrong with giving PDAF to PRC
September 23, 2021 | 12:00am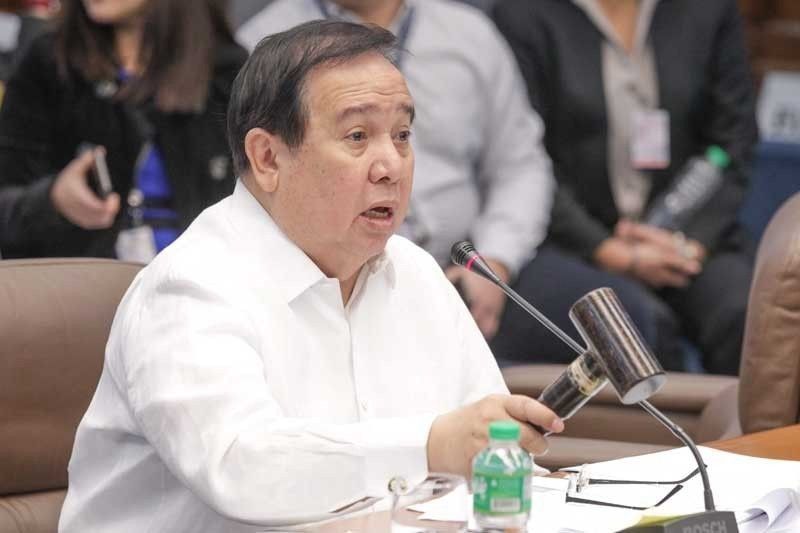 MANILA, Philippines — Sen. Richard Gordon yesterday confirmed that he infused a portion of his congressional allocation to the Philippine Red Cross (PRC) more than 10 years ago, but stressed there was nothing irregular in the move.
Concurrent Red Cross chief Gordon made the statement in response to President Duterte's latest attacks on him, saying the senator has given some P88 million from his then priority development assistance fund (PDAF) to the PRC that may have found its way back into the lawmaker's pockets.
The senator said the PRC disbursed the funds to the Department of Social Welfare and Development (DSWD) even as he challenged Duterte to prove that he pocketed the PDAF allocation.
"Yes.. we gave it to the DSWD," Gordon told TeleRadyo in Filipino.
He recalled that a portion of the funds was used to buy produce, like mangosteen, "at the right prices" from Sulu that were loaded in the military's C-130 cargo plane for distribution to other regions, "so that the people, instead of buying AK-47s (rifles) or steal, would have incentives to engage in decent livelihood."
He said the humanitarian organization also at times engages in livelihood assistance programs for the poor, and such were approved by the DSWD and cleared by the Commission on Audit (COA).
Duterte has recently been stepping up attacks on Gordon, who chairs the Senate Blue Ribbon committee that is investigating alleged anomalies in the administration's procurement of COVID-19 supplies.
On Monday, he said Gordon apparently "co-mingled" and "parked" his PDAF with PRC funds that is now difficult to trace and audit.
He also accused Gordon of using the PRC to bolster his political career and directed the COA to audit its funds.
The Research Institute for Tropical Medicine of the Department of Health is reportedly investigating reports that the COVID-19 tests conducted by a PRC chapter in Subic yielded a high rate of "false positives."
Gordon on Tuesday dared Duterte to do his "worst" in hitting him and the Senate, but such would not distract the inquiry into the P42-billion corruption scandal at the Procurement Service of the Department of Budget and Management (DBM).
'Pharmally deals must be suspended'
Pharmally Pharmaceutical Corp., supplier of face masks and face shields, should not be given the Filipino people's hard-earned money and any transaction it has with the government must be suspended, Sen. Risa Hontiveros said yesterday.
"Pharmally is not entitled to be given money from the treasury. Considering how much they lie in our investigation, the Filipino people's hard-earned taxes should not go to Pharmally," Hontiveros said.
She said when the Senate discovered that there were fugitives involved in Pharmally Pharmaceutical, she immediately called on the DBM not to accept proposals from them. – Cecille Suerte Felipe