Alternatives to scarce COVID-19 treatment drug sought
September 5, 2021 | 12:00am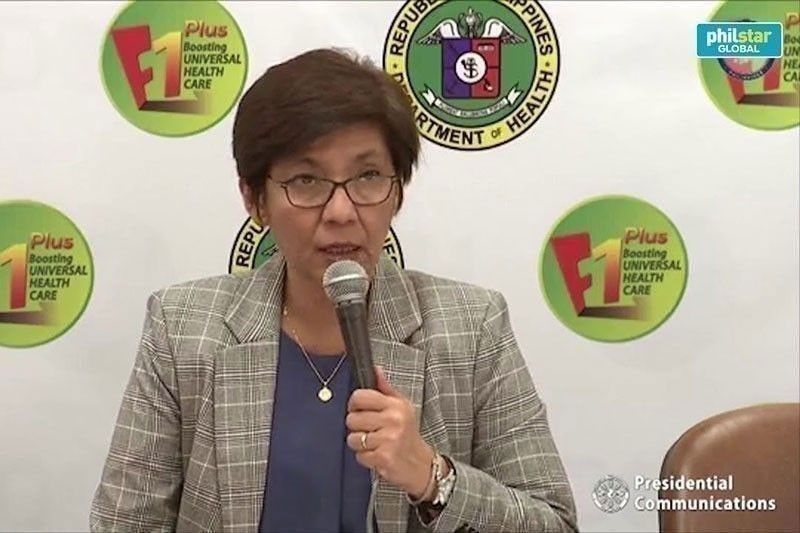 MANILA, Philippines — The shortage in Tocilizumab, an off-label drug used to treat COVID-19 patients, will last until December so the government is now looking for alternatives, the Department of Health (DOH) said yesterday.
Health Undersecretary Maria Rosario Vergeire said the DOH was already informed of the shortage by Roche Phils., the local manufacturer of tocilizumab.
"We had a discussion with the manufacturer Roche Philippines and they already gave us the declaration until the end of the year, it seems, we'll be having a hard time accessing these drugs," she said.
Vergeire said the shortage is felt not only in the Philippines but around the globe due to the rising cases of COVID-19.
The DOH is now looking for other "re-purposed drugs" that can be used as an alternative to tocilizumab.
"We are looking for investigational drugs from other sources. Currently, some hospitals are using Baricitinib drugs for their COVID-19 patients," Vergeire said.
She said the DOH is also talkingo the private sector and "hopefully in the coming weeks, they will be able to help us for this supply."
Illegal sale
Yesterday, Gen. Guillermo Eleazar, chief of the Philippine National Police (PNP), ordered a crackdown on the illegal online sale of tocilizumab.
Eleazar instructed the Criminal Investigation and Detection Group (CIDG) and the Anti-Cybercrime Group (ACG) to coordinate with the Food and Drug Administration (FDA) to address the issue.
He vowed to unmask the people behind the illicit sale of the in-demand drug which now fetches exorbitant prices.
"This is an exploitation of our countrymen direly in need in the middle of a pandemic and we won't allow it," Eleazar said in Filipino. – Emmanuel Tupas