Partido Reporma eyes coalition with 1Sambayan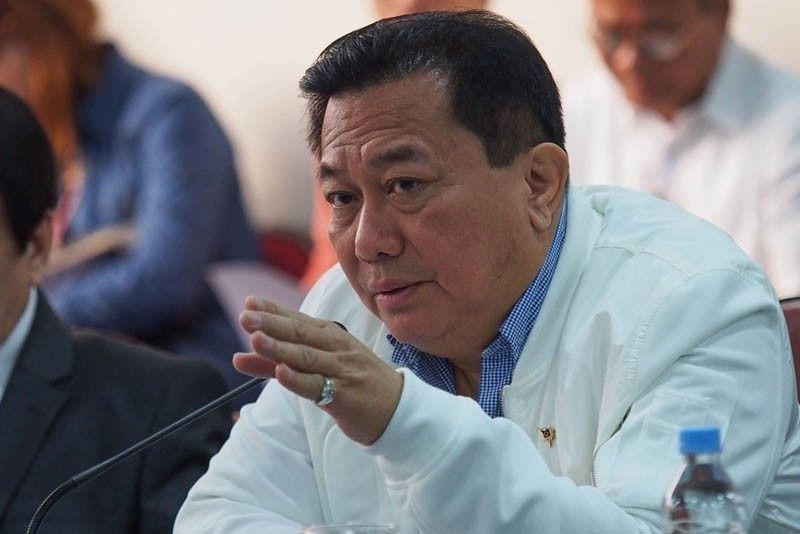 MANILA, Philippines — The Partido Reporma, now led by Sen. Panfilo Lacson, is open to an alliance with opposition group 1Sambayan.
Party president and former House speaker Pantaleon Alvarez bared they are pursuing a unified alliance to support a common slate against the candidates to be fielded by the administration.?He revealed this following their meeting with Vice President Leni Robredo, who is among those being eyed as standard bearer of 1Sambayan.
"Possible," the Davao del Norte congressman said on One News' "The Chiefs" last Thursday night when asked about a possible alliance between the two groups.
"That's what we're working on now – to hopefully have a unified alliance with others who will run for president. Our door is open for alliances with other parties," he stressed.?
"We hope that the candidate we support will stand firm for our country, not for US or for China," Alvarez pointed out.?
Alvarez further revealed that their party is likewise open to welcoming Sen. Manny Pacquiao, who is currently embroiled in a leadership dispute in the ruling PDP-Laban.?
"Why not? You know people love him (Pacquiao)," the lawmaker said when asked about this possibility.?
Alvarez clarified that Partido Reporma should not be classified as opposition.?
"We don't want to consider ourselves opposition because that will just be divisive… Our group is pro-Filipino," he pointed out.?
"We believe in the tandem of Sen. Lacson and Sen. (Vicente) Sotto, that they can deliver the right solutions to the problems facing our country. We're convinced that they have the capability to lead our nation. So far, the people are receiving them well. We've been receiving a lot of support," Alvarez said.?
Alvarez said that while their party, founded by former defense secretary Renato de Villa, has just been revived, it continues to grow as new members have been recruited since January.?
He said they already have a complete senatorial slate for the 2022 polls.?
'Overreaction'
Meanwhile, the camp of Vice President Leni Robredo has advised former senator Antonio Trillanes IV to stop "overreacting" to her meetings with other presidential aspirants in 2022.
"They had meetings, but it doesn't mean that she already gave her support," Robredo's spokesman Barry Gutierrez told the "Sa Totoo Lang" program on One PH, referring to the Vice President's separate meetings with Senators Lacson and Richard Gordon.
Robredo, who chairs the Liberal Party, met Gordon and Lacson separately last week to discuss – according to Gutierrez – possible alliances in the 2022 national elections.
Trillanes earlier said the Magdalo group, which he is a part of, will not support Robredo if she gives way to Lacson.
"I feel that there's an overreaction on the part of senator Trillanes. He based it on speculation that has no basis," Gutierrez said. – Helen Flores