IATF may increase business capacity with more vaccinations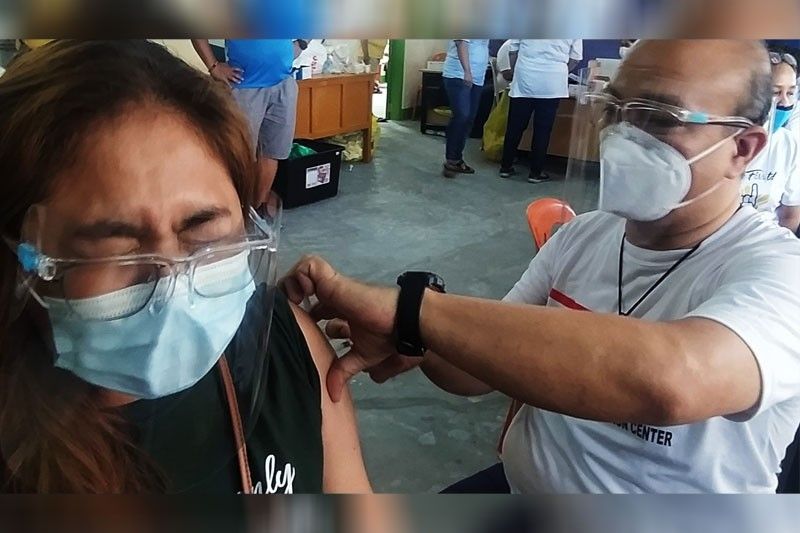 MANILA, Philippines — The government's pandemic task force is ready to consider the proposal to increase the allowed capacity for workplaces once 80 percent of employees are vaccinated for COVID-19, Malacañang said yesterday.
Presidential adviser for entrepreneurship Joey Concepcion has suggested the implementation of safe spaces with an increased workforce capacity as soon as 80 percent vaccination or herd immunity in respective buildings is achieved.
The safe spaces would enable businesses to stop the transmission of the virus and to optimize their operations, he added.
Presidential spokesman Harry Roque said the Inter-Agency Task Force for the Management of Emerging Infectious Diseases (IATF) has yet to discuss the proposal.
"But if we reach the 80 percent vaccinated in an establishment that PA (presidential adviser) Joey Concepcion was saying, I am sure the IATF will consider this in due course," Roque said.
"But needless to say, all that PA Concepcion has to do is to write a formal letter to the IATF to consider adopting this rule, and it will be considered," he added.
Commercial
Roque also confirmed that President Duterte is set to appear in a commercial to encourage Filipinos to get vaccinated against COVID-19.
"On Monday, we will have a taping with the President because he is our biggest endorser for the new infomercial being prepared by the Office of the Presidential Spokesperson," Roque said at a press briefing.
Recent surveys have suggested that public confidence in COVID-19 vaccines has improved but a number of Filipinos still don't want to get inoculated. "So that is what is happening now but we won't stop (encouraging people to get vaccinated)," Roque said.
Last month, Duterte threatened to jail people who refuse to be vaccinated, saying: "If you do not want to be vaccinated, I would have you arrested. You are a potential carrier and to protect the people, I have to sequester you in jail. You choose: get vaccinated or I will send you to jail."
Second Moderna batch
The second batch of US-made Moderna COVID-19 vaccines from the COVAX Facility arrived yesterday at Ninoy Aquino International Airport (NAIA) Terminal 3 aboard Singapore Airlines flight SQ910 from Singapore.
Of the 250,800 doses Moderna shots, 194,400 doses are consigned to the Department of Health (DOH) while 56,400 doses have been procured by Enrique Razon's International Cargo Terminal Service Inc. (ICTSI). The vaccines were immediately transported to the PharmaServ Express cold storage facility in Marikina City.
Yesterday, the US embassy in Manila turned over 420 intensive care unit (ICU) beds worth P23.9 million ($498,000) to the Department of Health (DOH).
An additional 180 ICU beds will be delivered in the coming months to support the critical care capacity in provinces across Mindanao and Luzon.
US embassy Chargé d' Affaires (CDA) John Law turned over the donation to Health Secretary Francisco Duque III.
Meanwhile, Sen. Imee Marcos agreed with projections from UK-based think tank Oxford Economics that the Philippines will not achieve herd immunity until mid-2022. The outlook said the Philippines would be among the last countries in the region, together with Vietnam and Taiwan, to vaccinate 70 percent of its population to achieve herd immunity.
"I am afraid we will not reach herd immunity until Q3 2022. If we are really lucky, maybe Q2 2022? So this pandemic has another year to go and we have to continue to be mindful," Marcos said. — Rudy Santos, Pia Lee-Brago, Cecille Suerte Felipe