IATF: LGUs can still require RT-PCR test for travel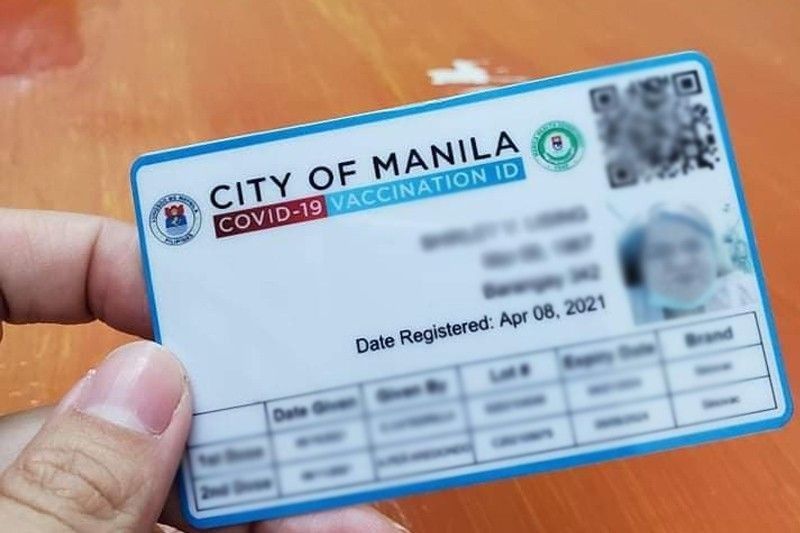 MANILA, Philippines — While the government has relaxed travel restrictions, the Inter-Agency Task Force for the Management of Emerging Infectious Diseases (IATF) gave local government units (LGUs) the discretion to ask for negative RT-PCR test results, in addition to vaccination cards, from travelers before travel or upon arrival.
For interzonal travel, the IATF said LGUs may accept a COVID-19 vaccination card as an alternative to RT-PCR testing requirement.
"Considering the ongoing improvements on the system for verifying COVID-19 vaccination cards, COVID-19 vaccination cards duly issued by legitimate vaccination establishments/authorities shall be sufficient proof of vaccination," the IATF said in Resolution No. 125.
The IATF also said intrazonal movement of fully vaccinated senior citizens shall continue to be allowed in general community quarantine and modified GCQ areas, provided they can present a COVID-19 vaccination card or a certificate of quarantine completion from the Bureau of Quarantine.
Warning
Presidential spokesman Harry Roque Jr. warned that individuals caught presenting fake vaccination cards or other related documents will be charged.
"These vaccination cards shall be sufficient proof of vaccination and any individual who shall present forged and/or falsified vaccination cards shall be dealt with in accordance with the law," Roque added.
Interior Secretary Eduardo Año also gave a similar warning.
"In these times when all sorts of documents can be faked, we will tighten enforcement and verification and we will make sure to jail those behind these fakes to set an example. We have our ways," he said in English and Filipino on radio dzBB.
In Bacolod City, incoming passengers are required to submit negative RT-PCR test results, according to emergency operations center executive director and city administrator Em Ang.
Quirino Gov. Dax Cua, president of the Union of Local Authorities of the Philippines, appealed to the national government to simplify the verification of QR codes and digital vaccination certificates at border checkpoints because not all areas have sufficient internet connection and signal.
"Sometimes, those QR codes, especially in boundaries of checkpoints for land travel, (there's difficulty getting verification) because not all roads have a signal. So it's hard to (use) the QR Code, which needs internet," Cua said on Teleradyo.
Vaccination database
National Task Force against COVID-19 spokesman Restituto Padilla said the Department of Information and Communications Technology is working on a database that would make vaccination cards interoperable, allowing for easier verification.
"There is a central database that captures all of the vaccinees' records. That is true… The way I understood it is that we need to link up the platforms so that the daily cases or the daily vaccinees' records that are being put into the system can be captured real time, and if indeed these people travel, they can be in the database immediately. So apparently, those are the challenges that are being fixed," Padilla told The Chiefs on One News.
Although efforts are ongoing to expedite the database, Padilla said he does not know when this would be operational. There were also some "bugs" found during the dry runs.
Meanwhile, budget carriers Cebu Pacific and AirAsia Philippines have both expressed support for the government's travel rules for fully vaccinated individuals. – Romina Cabrera, Gilbert Bayoran, Neil Jayson Servallos, Ralph Edwin Villanueva, Richmond Mercurio