Palace appeals for patience on vaccines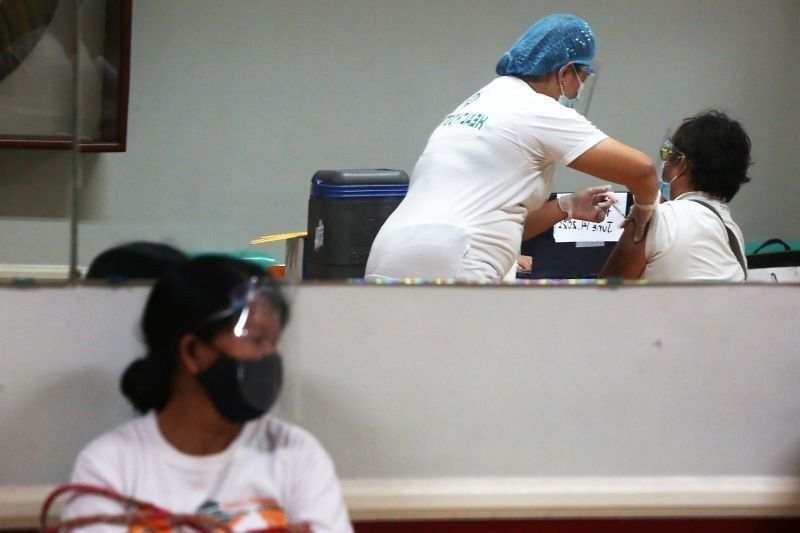 MANILA, Philippines — As COVID-19 infections in areas outside Metro Manila rise, the government has appealed for patience and assured the public that efforts are underway to hasten vaccine distribution in the provinces.
Local officials have urged the national government to deploy more vaccines to the provinces, citing the surge in COVID-19 cases in the Visayas and Mindanao.
The Duterte administration had identified economic hubs Metro Manila, Bulacan, Batangas, Cavite, Laguna, Pampanga, Rizal, Metro Cebu and Metro Davao – known as National Capital Region plus eight – as priority vaccination areas.
Because of the increasing number of infections in other areas, 10 cities have been added to the list of priorities: Baguio, Tuguegarao, Naga, Legazpi, Bacolod, Iloilo, Dumaguete, Cagayan de Oro, Zamboanga and General Santos.
"We appeal for a little more patience. Once the supplies arrive, they will be distributed to the provinces," Presidential Communications Secretary Martin Andanar said in his television program last Friday.
"President Duterte has repeatedly said that no one would be left behind," he added.
Health Undersecretary Myrna Cabotaje said the NCR plus eight is the "focus area" for vaccination because it is composed of densely populated places. She noted that Duterte has directed agencies to send more vaccines to the provinces that are dealing with surges in COVID-19 cases.
"But we need to balance kasi naman limited pa po ang supply kaya po magpasensiya na lang nang kaunti (because the supply remains limited so we are appealing for a little patience)," Cabotaje said.
"Your government is trying all its best to get the supplies so we can distribute them to everyone," she added.
Cabotaje said the government is implementing a recalibration of allocation which allows the sending of vaccines to areas grappling with pandemic surges.
"We recalibrate so we can be more focused on areas where there are surges. But again, we would like to emphasize that vaccination is not the only means of reducing the cases. It will take a few months before we see the effect of the vaccines. Prevention, isolation and treatment are still important," the health official said.
More than 16.2 million COVID-19 vaccine doses have arrived in the Philippines as of June 24. Malacañang has expressed confidence that the Philippines would be able to inject 500,000 doses of COVID-19 vaccine per day – a condition required to attain herd immunity by yearend – because of the expected arrival of jabs from donors and vaccine manufacturers.
Presidential spokesman Harry Roque recently said more than 150 million vaccine doses may arrive this year.
The Duterte administration aims to vaccinate at least 58 million people this year.
No politics
Meanwhile, local executives calling for help from Vice President Leni Robredo to expand her COVID-19 vaccine program in the Visayas and Mindanao should not be given malice or political color, a House leader said yesterday.
Deputy Speaker and Cagayan de Oro Rep. Rufus Rodriguez believes there is nothing wrong with local government units (LGUs) seeking assistance from Robredo on her drive-thru vaccination rollout program – even those allied with the Duterte administration.
Rodriguez himself asked for an expansion of Robredo's project in his city where there is a current surge in cases.
"There is no politics here because cases in Cagayan de Oro are still very high, Davao City is still very high same with Zamboaga, Butuan City in Mindanao, Iloilo and Bacolod City in Visayas and Albay in Bicol. I asked VP Leni but there's no politics there," he clarified in an interview over RMN Network.
Rodriguez stressed that the welfare of the people should be prioritized, not politicking, in responding to the pandemic.
The congressman believes that Robredo's program is a noble initiative that could complement government's vaccine rollout.
He lamented that so far, there are only 70,000 residents vaccinated in Cagayan de Oro, a far cry compared to Manila where 600,000 residents have been inoculated.
While it was the LGUs' mandate to secure vaccines for their constituents, Rodriguez said he saw a good opportunity to accelerate inoculation with Robredo's program. — Edu Punay