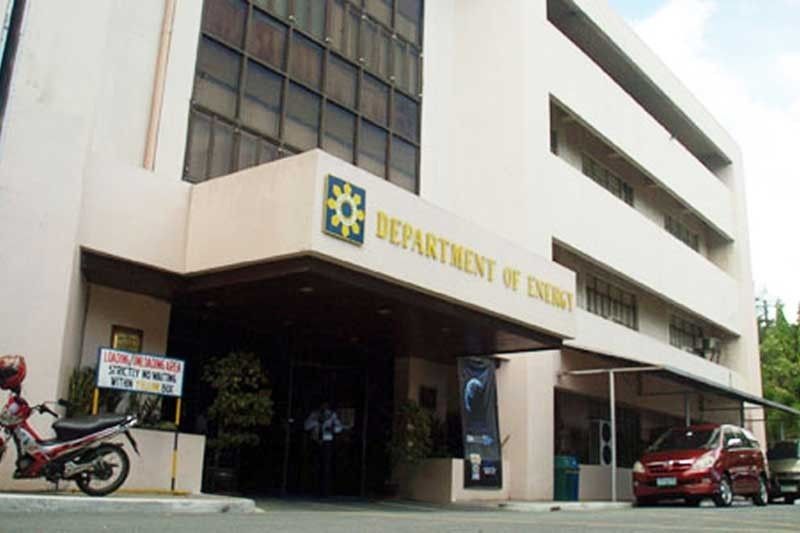 DOE to House: Let government engage in power generation
MANILA, Philippines — The Department of Energy (DOE) is pushing anew for the government's engagement in limited power generation to supply reserves during tight power conditions, following the implementation of rotational bronwouts last week caused by several plants on forced outage.
During a Senate hearing probing last week's brownouts, Energy Secretary Alfonso Cusi said the agency is seeking the legislature's go-ahead on its various proposals to address power supply shortage situations.
"First, allowing the government to engage in limited power generation, not to compete with private companies but rather to augment the energy supply requirements when needed," Cusi said.
"For instance, government power plants are best for reserve capacity of the grid as they will be outside the competition for power supply," he said.
The DOE is seeking assistance of the Senate committee on energy as Republic Act 9136 or the Energy Power Industry Reform Act (EPIRA), a law enacted in 2001 that removed from government the role of running power plants and privatized the power sector, may require amendment.
This was proposed by the agency in a Senate hearing back in April, when it gave assurance that there would be no brownouts this year, barring any power plants going on forced outage.
But last week, the Luzon grid experienced rotational blackouts due to unplanned shutdowns of power plants, mostly coal-fired power facilities, with at least 4,000 MW lost to the grid – of which 2,000 MW were from forced, unscheduled shutdown of several plants.
But in the same hearing, the Energy Regulatory Commission said there is no explicit provision in the EPIRA that prevents the government from putting up power plants again.
"In our observation, what the EPIRA requires is the privatization of National Power Corp.'s generation assets. We cannot find an expressed provision that prohibits the government to engage in generation," ERC chairperson Agnes Devanadera said.
Devanadera cited the Philippine National Oil Co. (PNOC), the government's power arm, which has generation projects with the National Irrigation Administration and a Rizal hydropower project in Pampanga.
"The decision that may have to be done by executive... is whether or not to fund the construction of generation facilities. But as to the expressed provision, it is the observation of the ERC that there is no such prohibition," Devanadera said.
Meanwhile, the DOE is also asking the Senate committee to consider the use of other sources of energy for baseload such as nuclear.
Cusi said this would be subject to technical and safety factors. "And if found feasible and doable, allow the same as Congress may deem appropriate."
"Nuclear energy is being used in other countries in Asia given the advances in technology, the risk involved can now be better managed," he said.
The DOE is also pushing Congress through the Senate to look further into harmonizing environmental, investment and energy laws to avoid conflicting interpretation and attract investments.
Despite the implementation of the Energy Virtual One-Stop Shop (EVOSS) law, Cusi said other agencies are not acting in harmony "because of certain laws restricting them." — Cecille Suerte Felipe