Government will no longer get vaccine donations from private sector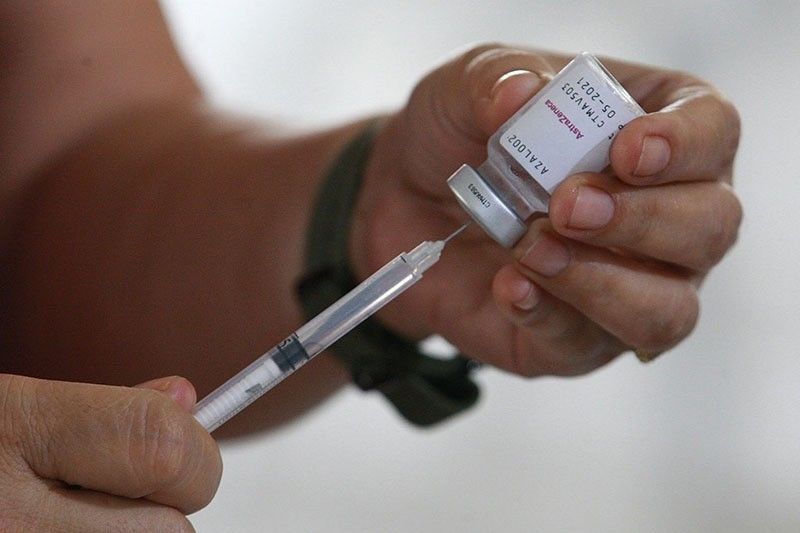 MANILA, Philippines — The government would no longer be getting AstraZeneca vaccine donations from the private sector, presidential adviser for entrepreneurship and Go Negosyo founder Joey Concepcion said.
"[Vaccine czar] Secretary [Carlito] Galvez two weeks or three weeks ago told me, and they are making it official, there's no need for us to donate anymore," Concepcion said on ANC yesterday, adding that Galvez assured him the government would have sufficient doses.
"Those doses are arriving in January, February, so they will have really no impact at this point in time. It will have an impact for us, definitely, for next year because we consider that as a donated vaccine to the government," he said.
The private sector led by Concepcion, along with local government units, purchased 17 million doses of COVID-19 vaccines from AstraZeneca. Of the 5.5 million doses purchased by the private sector, half was supposed to be donated to the government.
While government would no longer need donations, Concepcion said the private sector would want to support vaccination in the National Capital Region (NCR) Plus 8.
"The focus of the private sector is to really support NCR Plus 8…To achieve herd immunity, you have to focus vaccines in the area where the highest level of infection is and that is NCR Plus 8," he said.
He also said the private sector may offer the vaccines to family members of their employees or use them as a third dose.
"Private sector is allowed to pass the cost of vaccines," he said, noting the vaccines were purchased at only $5 or P250 per dose.
He said many companies are giving employees one year to pay for the vaccines for their family members, while some are giving a 50 percent discount.