Philippines bans travelers from South Asia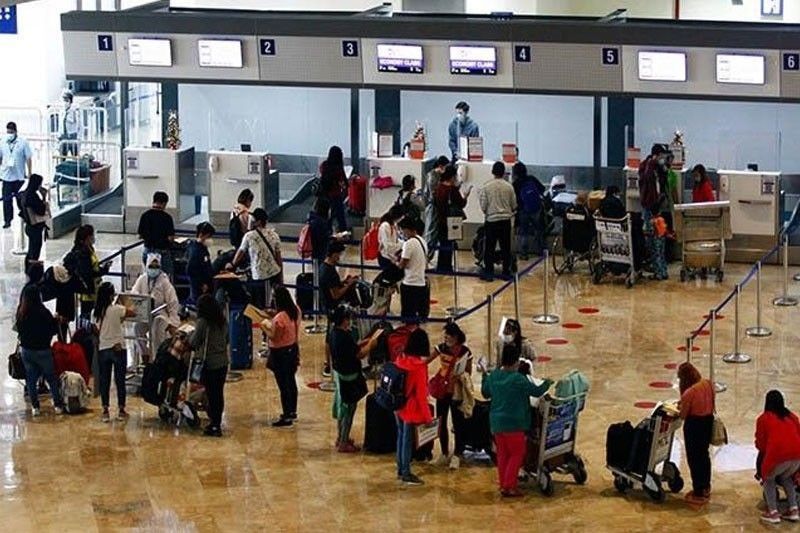 MANILA, Philippines — The Philippines yesterday imposed a travel ban on passengers from Pakistan, Bangladesh, Nepal and Sri Lanka as a precautionary measure against the entry of the COVID-19 variant first reported in India.
All passengers coming from or who have been to the four countries within 14 days immediately preceding arrival in the Philippines shall be barred from entering Manila from May 7 to 14, according to a memorandum signed by Executive Secretary Salvador Medialdea.
However, those arriving before May 7 will not be prohibited from entering the country but will have to undergo quarantine in a designated facility for 14 days, notwithstanding a negative COVID-19 RT-PCR test result.
Passengers merely transiting through Pakistan, Nepal, Sri Lanka and Bangladesh will not be deemed as having come from or having been to such countries as long as they stayed in the airport the whole time and were not cleared for entry into these countries by immigration authorities.
Upon arrival in the Philippines, passengers who just transited through the four countries do not need to complete a two-week facility-based quarantine but they have to comply with existing testing and quarantine protocols of the government.
All specimens of travelers coming from India, Pakistan, Nepal, Sri Lanka and Bangladesh that tested positive for COVID-19 in the Philippines shall undergo whole genome sequencing.
All of their close contacts must undergo facility-based quarantine for 14 days and contact tracing shall expand up to the third generation contacts, the memorandum stated.
The Philippines has banned travelers from India from April 29 to May 14 as the South Asian country faces a surge in pandemic infections.
Presidential spokesman Harry Roque had previously said the government was studying the World Health Organization's recommendation to impose restrictions on travelers from countries with high passenger traffic from India.
NAIA inbound capacity increased
Meanwhile, the government has increased to 2,000 per day the allowed number of international passengers arriving at the Ninoy Aquino International Airport (NAIA) for this month.
In an advisory dated May 3, the Civil Aeronautics Board (CAB) also warned that an appropriate penalty will be meted out on airlines operating in the country's main international gateway should they exceed the allowed daily inbound capacity.
Prior to the announced increase in international inbound passenger capacity, a cap of 1,500 passenger arrivals per day had been imposed at the airport since March 18 to mitigate the risk of new COVID-19 variants entering the country.
Philippine Airlines stressed that while the new cap is an improvement, the increase is still on the conservative side. – Richmond Mercurio, Rudy Santos