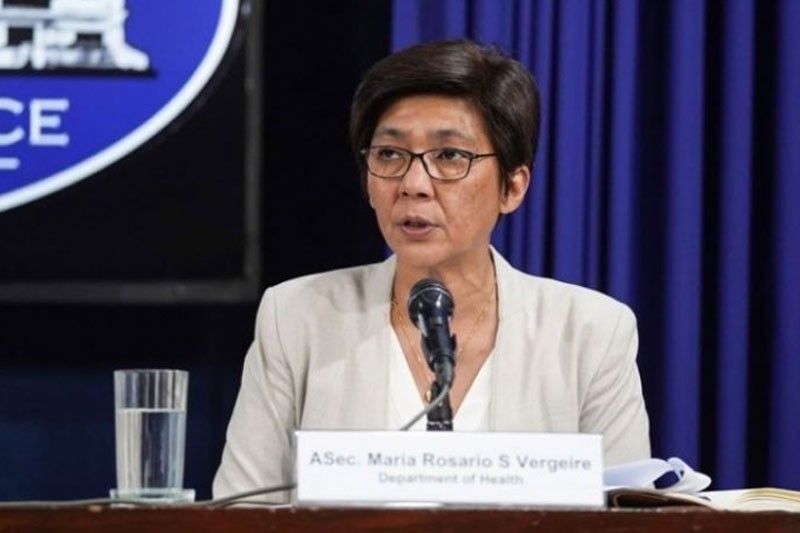 DOH Undersecretary Maria Rosario Vergeire
PIA image
DOH probing labs closed on Holy Week
MANILA, Philippines — The Department of Health (DOH) is investigating testing laboratories that did not operate during the Holy Week, which affected the daily tally of new COVID-19 cases in the country.
DOH Undersecretary Maria Rosario Vergeire said they have sent letters to the concerned laboratories asking them to explain why they failed to heed the agency's call against closing down during the Lenten week.
"We are investigating and we are able to send out letters so we would know why they did not operate despite the memorandum that they should remain open," Vergeire said during a public briefing.
She noted that laboratories should not have closed, especially now that the country is in the "critical period" of the fight against COVID-19.
"We remind our laboratories that they have to remain open even during holidays and weekends during these times when our cases are high because it affects our case bulletin," she added.
Vergeire said the all-time high 401 deaths recorded last April 9 was cumulative of the deaths that happened from February to April but were reported late.
Of the 401 deaths, 11 percent or 45 cases happened in February while 72 percent or 287 cases occurred in March. Forty nine cases or 12 percent took place this month.
"We continue to validate the deaths and the source of information would be coming from local government units (LGUs). That's why some of the deaths were from previous months," she added.
She said the data submitted by the LGUs are usually incomplete or do not have the cause of deaths so the DOH will have to validate the information again.