PopCom moves to curb rise in teen pregnancy
November 20, 2020 | 12:00am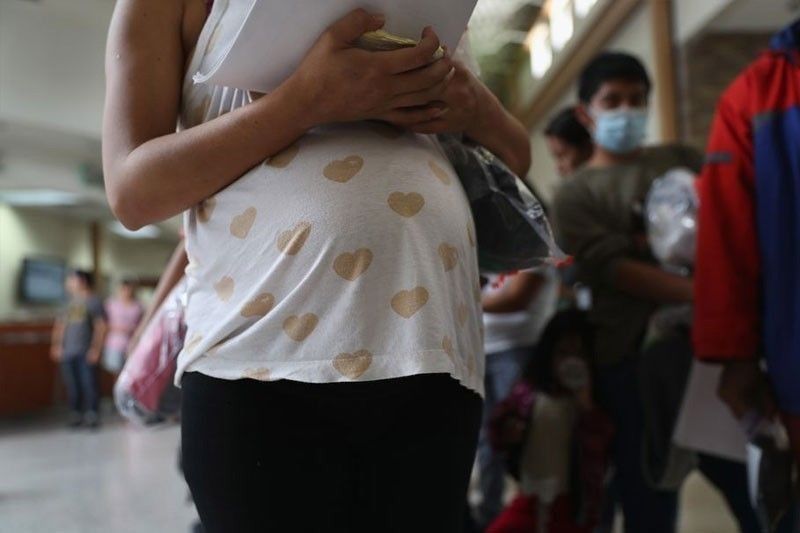 MANILA, Philippines — The Commission on Population is moving to stop the rising prevalence of teenage pregnancy in the country, with 75,000 young women likely to become first-time mothers next year.
PopCom yesterday launched the Philippine Challenge Initiative (PCI) in a bid to significantly reduce the growing number of young Filipino mothers. The population agency has partnered with the Zuellig Family Foundation in bringing the initiative of the Bill and Melinda Gates Institute that provides high impact family planning solutions to the poor.
"The battle begins in many cities and municipal hospitals where adolescents become first-time mothers, and we encourage mayors to address this phenomenon with programs for first-time young mothers with services and support extending beyond hospitals," PopCom executive director Juan Antonio Perez III said during the virtual launch.
According to Perez , about 75,000 more girls are likely to add to the alarmingly high number of teenage pregnancies in the country in 2021 unless measures are immediately taken.
"In 2018, an average of 62,000 children below 18 years became first-time mothers. This could increase by 20 percent in 2021 and if we do nothing, our communities will be caring for 75,000 Filipino minors who are both mothers and single heads of families," Perez said.
"Indeed the state of early pregnancy in the country is a growing population and development concern," Perez said while noting that the problem hampers efforts to curb poverty incidence.
Perez said Filipinas who give birth in their adolescence, some as young as 10, are at gross disadvantage in terms of finishing school and lifetime earnings.
He said PCI departs from previous initiatives entered into by the Philippines because it allows local government units (LGUs) to implement their own programs for adolescent health.
"Traditionally, the assistance from our partners abroad has focused on the provision on providing (reproductive health) commodities. This initiative sets itself apart because local leaders are encouraged to take up the challenge and to commit in addressing adolescent health," Perez explained.
The short term goal of the initiative, Perez said, is to reduce repeat pregnancy among first-time teenage mothers in the country. He said 10 to 15 percent become mothers again after first pregnancy.
Perez said three LGU have already accepted the challenge, but more city mayors, particularly from Metro Manila are expected to join the initiative.