Census workers to conform with protocols
September 5, 2020 | 12:00am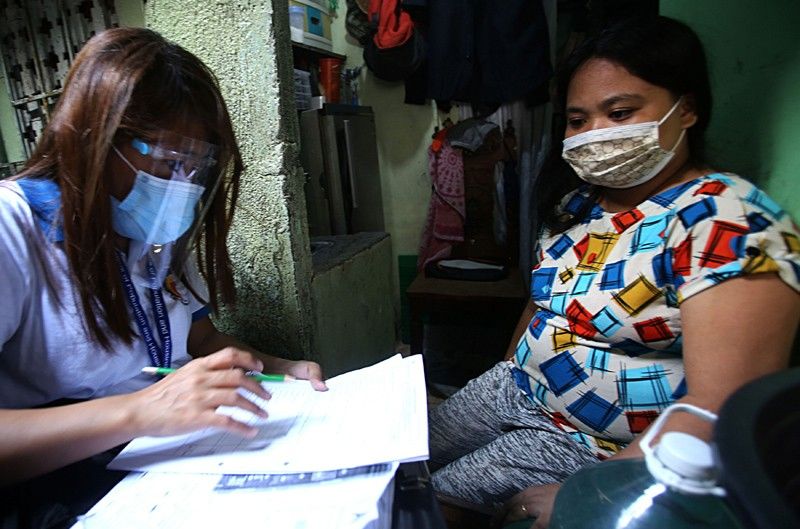 MANILA, Philippines — As thousands of workers visit homes for the conduct of the 2020 Census of Population and Housing, the Philippine Statistics Authority (PSA) assured the public that they would conform with public health standards and social distancing requirements amid the coronavirus pandemic.
Interviewed on One News / TV5's "The Chiefs" on Thursday night, PSA chief statistician Florante Varona said respondents could accommodate the census enumerators only outside their doors or in their frontyard instead of inviting them inside the house to minimize the risk of coronavirus disease 2019 (COVID-19) infection.
He noted that on their part, enumerators would also wear personal protective equipment such as face masks and shield and observe proper social distancing.
Respondents would also be given various options for responding to the survey. They could complete the 15-30 minute face-to-face interview with an enumerator, schedule a phone interview, or complete the survey online.
They may also request the enumerator to leave the survey form so they could accomplish it in their own time and have the enumerator pick up the accomplished form. This questionnaire consists of eight pages and 53 items.
Varona said enumerators would not force their way into barangays without the clearance of village officials.
Areas under temporary lockdown would be skipped until such time when clearance can be given to the PSA to proceed with the census.
"For areas that have been placed on lockdown temporarily, we will wait for clearance to conduct the census," said Varona.
The 2020 Census of Population and Housing started last Sept. 1. It was originally scheduled for conduct in May but was postponed because of the lockdown.
For the entire month of September, enumerators hired by the PSA would engage households in a survey lasting between 15 minutes to 30 minutes.
Household heads would be asked about the number and the names of persons residing in their homes. Other demographic-related questions like gender, age and educational attainment will also be asked.
Information on the house the respondents currently live in will be collected such as the type of house and whether owned or rented.
The results of the census, targeted for release in the second quarter of 2021, will update the population count of the country and provide information on housing stock and characteristics.
As of the 2015 Census of Population, the number of Filipinos was placed at 100.98 million.
The results of the census would guide development planning at the national and local level and will be particularly useful in coming up with policies for reducing poverty.
The government is spending P3.8 billion for the conduct of the 2020 census. Around 140,000 personnel were hired nationwide including 113,364 enumerators.