Church capacity: From 10 persons to 10%
September 2, 2020 | 12:00am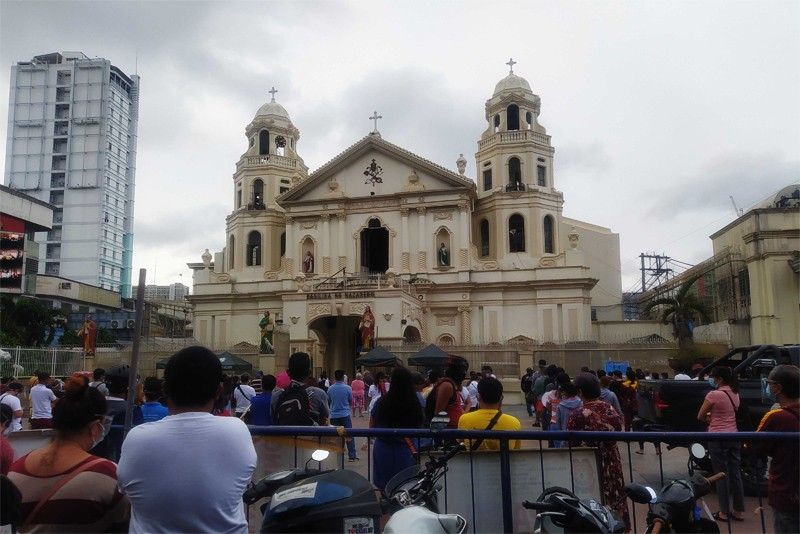 MANILA, Philippines — The government has eased the restrictions on religious gatherings as churches were allowed to accommodate up to 10 percent of seating capacity.
Previously, the Inter-Agency Task Force on the Management of Emerging Infectious Diseases (IATF) allowed only 10 persons to attend physical masses and other religious services.
Catholic bishops welcomed the government's decision to relax the guidelines for religious events.
"It's a welcome blessing," Cubao Bishop Honesto Ongtioco said.
Ongtioco said the opening of physical masses is one of the essential needs of Filipinos, especially with the country still grappling with the pandemic.
Manila Auxiliary and apostolic administrator of the Archdiocese of Manila Bishop Broderick Pabillo lauded the IATF for granting the Church's request.
He said the Archdiocese of Manila would comply with requirements set by the IATF as far as mass gatherings are concerned to ensure the safety of the churchgoers.
Acting Catholic Bishops' Conference of the Philippines president and Caloocan Bishop Pablo Virgilio David was not pleased by the decision of the government to allow only 10 percent capacity of religious gatherings in the National Capital Region.
David said the new guidelines for religious events lead to a "wider road to perdition" as the government allowed a larger crowd for the operation of casinos than religious gatherings.
While he considers the IATF resolution as "good news," David said the government gave more importance to the operation of casinos which are allowed at 30 percent capacity in areas under general community quarantine or GCQ.
Metro Manila remains under GCQ along with provinces of Bulacan and Batangas until the end of the month.
Presidential spokesman Harry Roque said the IATF would allow local governments to determine whether they should issue quarantine passes for people who will leave their homes to work or buy essential goods.
The IATF has also adopted new parameters in determining quarantine classifications.
The healthcare utilization rate of dedicated beds and equipment for COVID cases will now be considered in determining whether an area will be upgraded to a stricter lockdown.
The healthcare utilization rate, daily attack rate, two week growth rate and case doubling time and number of barangays with new cases in the past 14 days will be considered in deciding whether to downgrade an area's risk classification. — Robertzon Ramirez