Medical professionals allowed to go abroad
August 21, 2020 | 12:00am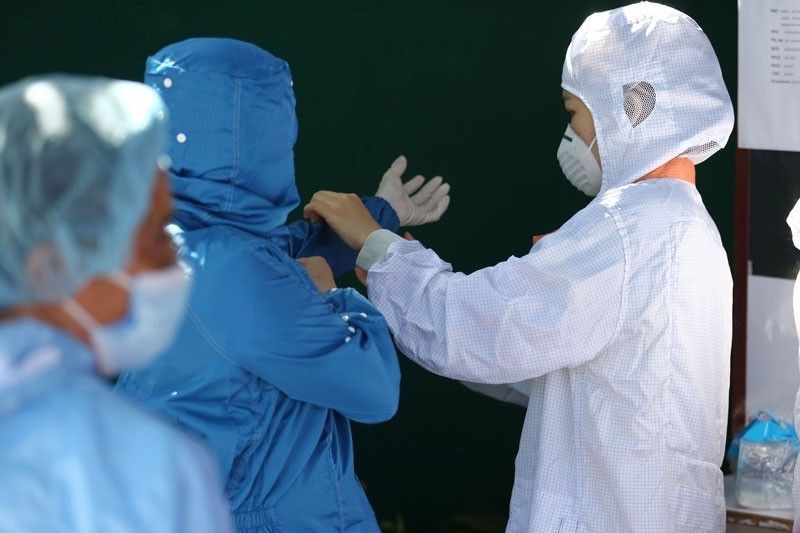 MANILA, Philippines — The government has relaxed its ban on the overseas deployment of nurses and health workers by allowing those with existing contracts as of March 8 as well as those bearing employment certificates (OEC) from the Philippine Overseas Employment Agency (POEA) to leave the country to pursue their careers.
The Inter-Agency Task Force for the Management of Emerging Infectious Diseases (IATF) made the decision announced by presidential spokesman Harry Roque Jr. yesterday following appeals from the Philippine Nurses Association and some 600 nurses for a reconsideration of an earlier ruling to totally bar them from leaving the country while the country battles the coronavirus disease pandemic.
Roque, who is also IATF spokesman, said healthcare workers with complete and verified working papers are now allowed to leave the Philippines to honor their contracts with employers abroad. He made the announcement shortly after an afternoon meeting of the IATF.
When reminded that the IATF had allowed such type of deployment since April, Roque said he would clarify the directive anew with the POEA.
In a televised statement aired on state-run PTV-4, Roque said the IATF arrived at the decision following yesterday's meeting.
"I repeat, health professionals with OECs issued by POEA and those with verified employment contract as of March 8, 2020 can now leave the country," he said in Filipino.
The OEC is also known as exit clearance/pass. It is a document certifying the regularity of recruitment and documentation of an overseas Filipino worker (OFW). It also serves as proof of his/her registration with the POEA. The OEC is presented to the immigration officer at the airport of exit in the Philippines.
According to Roque, OFWs, who were stuck in the country when the government imposed lockdowns due to the COVID-19 pandemic, may now also take their flights back to countries where they are employed.
"Pwede rin pong lumabas ng bansa ang mga Balik Manggagawa o yung mga nagbabakasyon lamang sa Pilipinas at matagal na pong nagtatrabaho sa abroad (Those who may leave are workers on vacation who have long been working abroad)," Roque said.