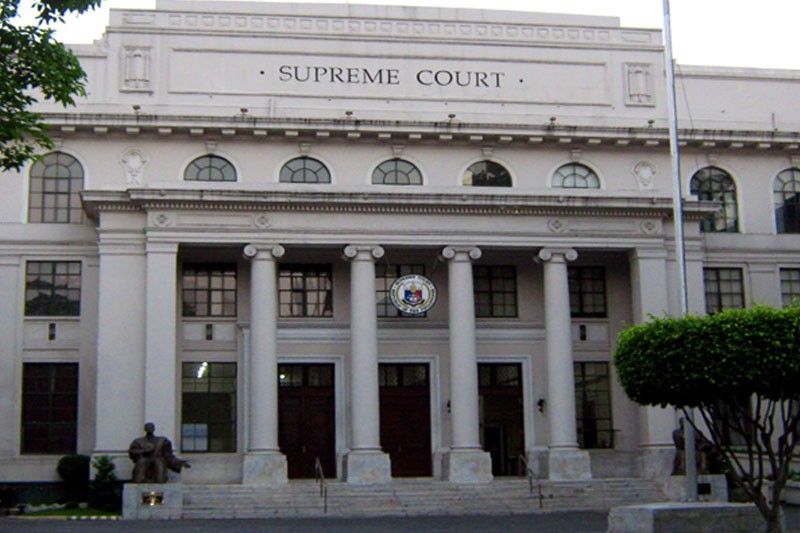 The group asked the Court to issue a certiorari and order to have Section 4 of RA 11479 that defines "terrorism" be stricken down for being null and void.
STAR/File
Strike down vagueness of terrorism in law, SC asked
MANILA, Philippines – Fearing their mass actions and protests would be perceived as acts of terrorism, the multisectoral alliance group Sanlakas yesterday asked the Supreme Court to strike down the "vague definition of terrorism" in Republic Act 11479 or the Anti-Terrorism Act of 2020.
Sanlakas president Marie Marguerite filed a 10-page petition for certiorari and prohibition with prayer for temporary restraining order against President Duterte, the Senate and House of Representatives.
This is the eighth petition filed before the high court against the newly signed law.
The group asked the Court to issue a certiorari and order to have Section 4 of RA 11479 that defines "terrorism" be stricken down for being null and void.
It argued that the provision violates Article III, Section 4 of the 1987 Constitution that states, "No law shall be passed abridging the freedom of speech, of expression, or of the press, or the right of the people peaceably to assemble and petition the government for redress of grievances."
Sanlakas said Section 4 of RA 11479 is a vague provision that violates the due process right guaranteed in the 1987 Constitution. This is aside from claiming that it was signed into law by President Duterte with grave abuse of discretion amounting to lack or excess of jurisdiction.
The group also asked the court to command Duterte to desist from enforcing or implementing the provision. And for the Senate and the House to desist from allocating funds by way of budgetary appropriation for the enforcement and implementation of the statute.
"Petitioner Sanlakas now runs to this Supreme Court as a court of last resort to protect it, its members, and the Filipino people from a law that will run roughshod over their rights and freedoms by declaring courageous acts of advocacy, protest, dissent, and mass actions by the Filipino people to be acts of terrorism. As the final bastion of our people's liberty and freedom, this Honorable Supreme Court now finds itself once again in the historic crossroads to restrain the heavy hands of government and protect the people's rights," it said.
Sanlakas explained that since their organization was founded in 1993, it has been an advocate of social, political, economic, cultural and environmental changes in Philippine society, with the objective of improving the living conditions of the marginalized sectors and creating a just and equitable society.
In the process of this advocacy and its dissent against official government policies and actions, Sanlakas, through its thousands of members, uses mass actions, public rallies and demonstrations, workers' strikes or stoppage of work, and such other popular mobilizations for protest and dissent, to help empower the people and pressure the government to enact laws and policies favorable to the Filipino masses and marginalized sectors.
Justice Secretary Menardo Guevarra said "it is the right of every citizen to question any act of the legislature that he thinks is contrary to the fundamental law of the land. On the other hand, it is the bounden duty of the Supreme Court, as final arbiter of all controversies involving the rights of the citizenry, to determine with exactitude the constitutional limits of state power. This right and this duty are at the very heart of all the petitions filed in relation to the Anti-Terrorism Law."