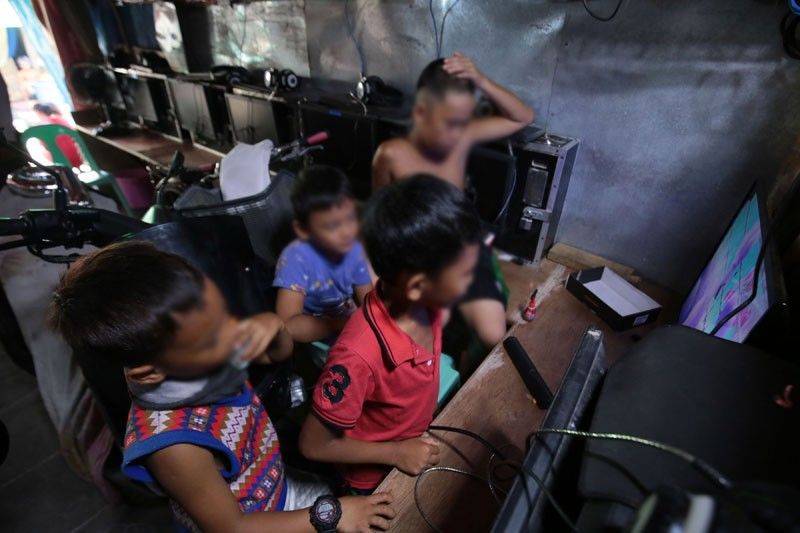 The extension period would cover both remote and dropbox enrollment from kindergarten to senior high school, the agency confirmed in an advisory.
Michael Varcas
DepEd extends enrollment to July 15
MANILA, Philippines — The Department of Education (DepEd) has extended until July 15 the enrollment period for public schools.
The extension period would cover both remote and dropbox enrollment from kindergarten to senior high school, the agency confirmed in an advisory.
Presidential spokesman Harry Roque had earlier announced the extension of the enrollment for public schools, which was two months ahead of the scheduled opening of classes on Aug. 24.
The month-long enrollment period was supposed to end yesterday, but latest data showed that millions of students have yet to signify their intent to continue their education next school year.
As of yesterday morning, only 15,907,786 students have expressed their intent to enroll in the coming school year, during which there would be no face-to-face classes due to the risks of coronavirus disease 2019 (COVID-19) infection.
Over 15.2 million intend to enroll in public schools
nationwide, while some 672,403 students registered in private schools.
Last year, more than 27 million students enrolled from kindergarten to Grade 12, most of whom – over 22 million – are in public schools.
Various groups have expressed concern over the low number of enrollees for the coming school year.
With the current figure, the Alliance of Concerned Teachers (ACT) said some 10 million school children would be denied a fair chance to move forward with education along with their classmates.
The group added that the low turnout reveals what it described as a weakness in the DepEd's learning continuity program, which it said pushes for the continuity of formal education despite the challenges brought by the ongoing public health emergency.
"We urge DepEd officials to open their eyes to the reality. The pandemic has gravely disrupted the lives of our people. Millions of families have lost their livelihood, which makes them more vulnerable to infection, especially now that community transmission is growing," the ACT said.
"How can we expect these families to pretend that the situation is normal and their children can go on with formal education? Filipino families value education immensely, but the time makes it especially difficult for them to commit to the requisites that the learning continuity plan (LCP) asks from parents and learners," it added.
Instead of resuming formal education, the ACT proposed the implementation of a temporary non-formal adaptive learning program while the country addresses the pandemic.
"Its non-formal nature will remedy the restrictions set by enrolment schedules and processes required by a formal school year," the group said.
"It is fluid enough to take in students for continued learning when their families are ready and can be closed whenever the country is ready to open a formal school year," it added.
National Union of Students of the Philippines president Raoul Manuel said the government must not insist on flexible or blended learning as it may deprive many students of their right to education.
"The shift to 'flexible' learning has already caused too much stress to students and families who do not have internet connection and the necessary gadgets," Manuel said.
"Instead, the government must focus on how to make the resumption of physical classes safe and attainable the soonest time possible. This includes mass testing, sanitizing school campuses and ensuring more classrooms that allow physical distancing," it added.
The DepEd has repeatedly stated that families would not be required to buy gadgets as printed materials are among the learning options available next school year.
Other options include using radio and television to deliver educational content directly to homes.
Under the planned distance learning setup, parents and guardians are expected to play a greater role in the education of their children.
Volunteers may also be tapped in communities to assist teachers and parents who may need additional support in teaching the students.
Shun disruption, parents told Malacañang yesterday urged parents not to let the pandemic disrupt the education of their children following the announcement of the extension of the enrollment period.
"(I)f possible, let us not wait for July 15. If possible, let us enroll our children now," presidential spokesman Harry Roque Jr. said at a press briefing.
"Let us not allow the education of our children to stop even if we are still facing COVID-19," Roque added, as he admitted that the number of enrollees is low, especially in private schools.
In his 14th report to Congress on the government's response to the pandemic, President Duterte said the government would spend P700 million to provide internet access to thousands of public schools.
Duterte said a DepEd survey revealed that availability of devices is a "limiting factor" to technology-based approaches to learning.
"The DepEd has issued a memorandum allowing teachers to bring home DepEd-bought devices for use in distance learning," Duterte said.
"It is also procuring internet connection for 7,000 schools to increase the total number of public schools with internet access.The target completion of the project, which costs P700 million, will be in 10 months," he added.
LGU assistance
The Department of the Interior and Local Government (DILG) yesterday directed local government units (LGUs) to assist public schools adjust to the "new normal" of learning while the country is battling the COVID-19 pandemic.
The DILG has instructed local chief executives to convene their respective local school boards to discuss which of the new learning modalities identified by the DepEd can be utilized in their respective areas as well as utilize the special education fund (SEF) to support teachers and students.
"We are encouraging LGUs to utilize this now that our sector is facing a major crisis," DILG spokesman Undersecretary Jonathan Malaya said in a statement.
Malaya added that LGUs must also assist schools during enrollment by means of providing kiosks or centers in the barangays for the distribution and collection of enrollment forms. They must also help in the delivery and collection of printed modules from the homes of students.
LGUs must also consider donating laptops, desktops, tablets, smartphones and internet connection to students to ensure that they get quality education despite the challenges posed by the COVID-19 crisis, according to the DILG spokesman.
"We may have a lot on our plate nowadays, but we should not forget the education of our youth," Malaya said.
Localizing learning plan
While the DepEd had decided to extend the enrollment in public schools on the elementary level, Sen. Sherwin Gatchalian urged LGUs to help the DepEd in localizing the LCP, a move that he said would respond to the specific needs and concerns of learners, parents and teachers when classes reopen.
Since connectivity and the availability of gadgets remain a challenge to most learners, Gatchalian said there is a need to identify and maximize alternative learning modalities that are most accessible, especially in far-flung and disadvantaged areas.
The senator acknowledged that others only have minimal resources to support the use of self-learning modules or radio and television-based instruction, while some LGUs are distributing gadgets and internet load for their learners.
"This is where mapping plays a key role, since it helps both the DepEd and the LGUs decide on the modes of distance learning to be adopted and the alignment in the development of learning materials," he said.
In Valenzuela, for instance, Gatchalian shared how a survey identified Facebook Live as a preferred mode of learning for the city's learners. This prompted the LGU to decide on distributing smartphones so that learners can watch lessons delivered on Facebook Live sessions.
Gatchalian, who chairs the Senate committee on basic education, arts and culture, is also pushing for the creation of a Safe Schools Reopening Plan that institutionalizes the creation of a mapping system for hybrid learning. Alexis Romero, Emmanuel Tupas, Cecille Suerte Felipe