Philippines wants equitable access to vaccine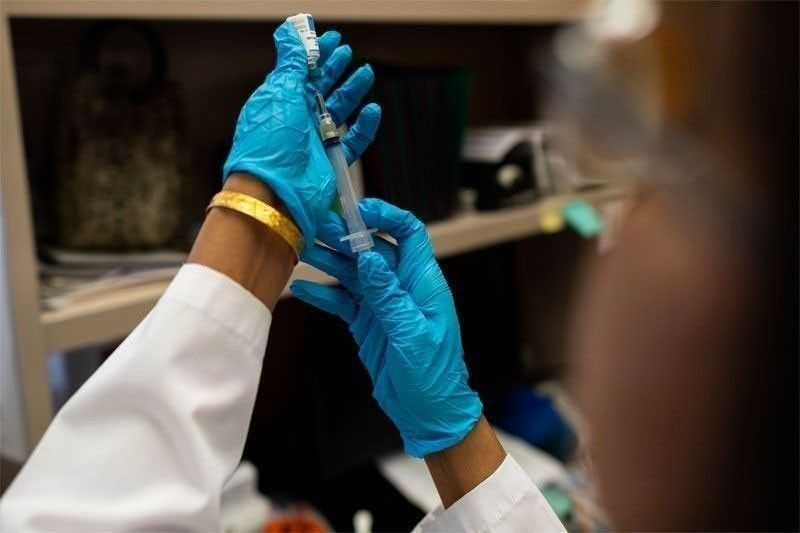 MANILA, Philippines — The Philippines wants equitable access to the vaccine for coronavirus disease 2019 (COVID-19) once it is developed and becomes available, as the country joins the World Health Organization (WHO)'s solidarity trial.
Aiming for a greater role in the global effort to develop a vaccine for COVID-19, presidential spokesman Harry Roque said the Inter-Agency Task Force for the Management of Emerging Infectious Diseases (IATF) has adopted the recommendations of the sub-Technical Working Group on Vaccine Development for the country's participation in the Solidarity Trial of WHO.
"Provided that the Philippines will have an equitable access and secured portion on the eventual global vaccine supply," the IATF said in Resolution No. 47 dated June 19.
The IATF also approved the allocation of necessary funding for the country's participation in the trials to be included in the 2021 budget of the Department of Science and Technology.
It is also pushing for the creation of a separate panel under the sub-Technical Working Group on Vaccine Development "to provide technical support for local pharmaceutical companies."
The Department of Health (DOH) announced in April the participation of the Philippines in the WHO Solidarity Trial.
This move was in response to the WHO's launch of an international randomized and adaptive clinical trial "Solidarity" to test the safety and effectiveness of four possible therapies in treating COVID-19.
According to WHO, more than 100 countries have joined the Solidarity Trial with more than 1,200 patients randomized from the first five countries to evaluate the safety and efficacy of four drugs and drug combinations.
The Philippine representatives to the WHO Solidarity clinical trial are led by Dr. Marissa Alejandria of the University of the Philippines College of Medicine and president of the Philippine Society for Microbiology and Infectious Diseases.