Remittances fall by $100 billion worldwide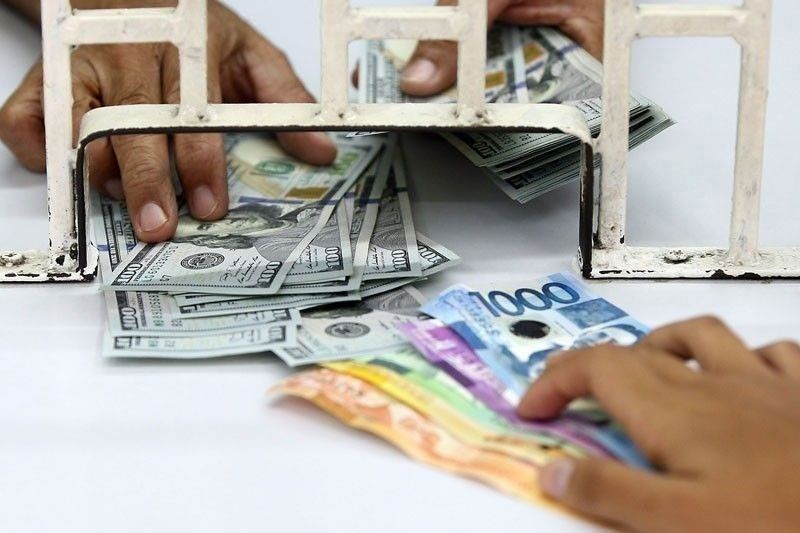 MANILA, Philippines — The remittances that over 200 million migrants send to support their 800 million family members back home have fallen by more than $100 billion as millions lost their jobs amid the coronavirus disease 2019 or COVID-19 pandemic, according to the United Nations International Fund for Agricultural Development (IFAD).
Pedro de Vasconcelos, head of IFAD financing facility for remittances, said the economic impact of the pandemic has led to the loss of millions of jobs in developed and developing countries in the world.
He said migrant workers are among the most directly affected as they worked in economic sectors adversely impacted by the economic slowdown. These sectors include construction, hospitality industry, tourism, food, agribusinesses, transport and domestic work.
The majority of migrant workers are from low and middle-income countries who need to support their families through the remittances they send home on a regular basis. It is estimated that the world's 200 million migrant workers send money regularly to 800 million family members to help them access food, health and education.
"Therefore, one in nine people in the world are directly impacted by remittance flows," de Vasconcelos explained.
In 2019, remittances to low and middle-income countries totaled $554 billion, with about half reaching families living in small towns and rural villages. However, as a result of COVID-19, these flows are projected to make their sharpest decline in history, falling by 20 percent in 2020 to $445 billion, as indicated by a recent World Bank forecast.
"Although in the past remittances have been relatively resilient to external shocks, COVID-19 is different. It impacts senders and recipients simultaneously," de Vasconcelos said.
He pointed out that families living in rural areas in developing countries have been severely affected by lockdowns and social distancing. Markets have closed and transport has been disrupted. Small-scale farmers have been unable to sell their produce or buy inputs, such as seeds or fertilizer. Daily laborers, small businesses and informal workers, who are often women and young people, are among the worst affected.
IFAD is tracking the impact of declining remittances on the "receiving end" in developing countries, where typical remittances of $200 to $300 per month on average account for 60 percent of household income.
While the reduction in remittances will not fall evenly across countries and communities, IFAD said the impact is likely to be substantial in rural areas where remittances count most.
"Initial indications from countries that rely heavily on remittances are deeply concerning," he added, citing reports ranging from the Philippines, Senegal, Kenya, El Salvador and Nepal and Eastern Europe "confirm not only the significant drop in remittances but also the return home of hundreds of thousands of jobless migrant workers to their strained households and communities in rural areas."
Marking International Day of Family Remittances, the UN recognized the determination of the 200 million migrants who regularly send money home, and 800 million families, in communities throughout the developing world, who depend on those resources.
Meanwhile, Philippine Ambassador to Japan Jose Laurel V said yesterday that almost all Filipinos in Japan who were infected with COVID-19 have recovered.
He also said during the Laging Handa briefing that no Filipino in Japan died of the disease.
Six Filipinos in Tokyo and one in Nagoya were infected with the coronavirus. Of the 21 Filipinos infected in Osaka, 19 have recovered.
Laurel said almost 1,000 Filipinos were sent home since the outbreak in Japan. At least 126 more—including overseas Filipino workers, tourists and students—are waiting for repatriation.
The Department of Foreign Affairs (DFA) reported 17 new deaths among Filipinos in the Middle East, now the major geographical region with the highest number of Filipino fatalities at 169.
It also confirmed 25 new cases, bringing the total number of Filipinos afflicted by COVID-19 to 5,566. Filipinos who have recovered from the disease now number 2,497 with six new recoveries in the Americas and Middle East.
"The total number of fatalities is now 426 with 17 new deaths recorded in the Middle East as well, while those who remain under treatment is at 2,643," the DFA said.
Based on the latest figures, the Middle East remains to have the highest number of recorded Filipinos infected with COVID-19 at 3,446 as well as highest total recoveries and total patients undergoing treatment at almost 1,400 and almost 1,900, respectively.
Food donations
China has donated 3,075,000 kilograms of rice to the Philippines for families affected by the COVID-19 pandemic, the Chinese embassy in Manila announced yesterday.
The Department of Social Welfare and Development (DSWD) received the donation that was delivered to the ports of Manila, Cebu and Cagayan de Oro in three batches.
The embassy said the rice donation has been allocated by local government units to about 500,000 Filipino families most adversely affected by the pandemic. It added that the Chinese government will provide donation of another 6,725,000 kilograms of rice to the Philippines to support the Philippines in fighting the pandemic.