DILG chief: Metro Manila likely to remain under GCQ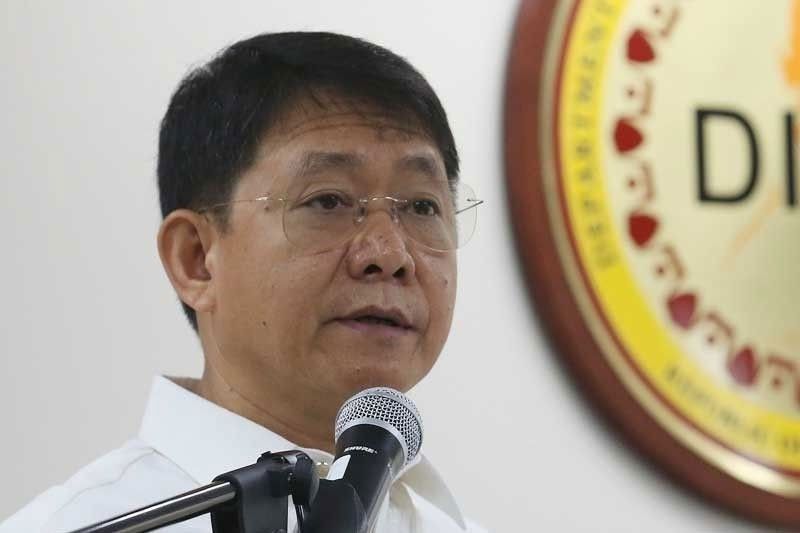 MANILA, Philippines — Metro Manila will likely remain under general community quarantine (GCQ) as the coronavirus disease 2019 (COVID-19) has not yet been sufficiently contained, Interior Secretary Eduardo Año said yesterday.
While citing a 50 percent chance of further easing restrictions for the National Capital Region, Año said he was leaning more toward retaining the GCQ as he noted that in the past weeks, the daily tally of COVID cases in the NCR has remained consistent or at times increased.
"There is no downtrend. The fresh and new cases continue to come in. If we are to relax it now, we just might stumble. We were doing OK, but because we eased up (some of the restrictions), the numbers rose," he told CNN Philippines in Filipino.
His position contradicts that of Defense Secretary Delfin Lorenzana, who wants a shift to the more relaxed modified general community quarantine (MGCQ) by next week.
Año said other officials share his view, although they are waiting for data that could guide them toward a decision.
Metro Manila mayors are set to meet and issue their recommendations as a body to the Inter-Agency Task Force on Emerging Infectious Diseases (IATF), which will meet on Monday to finalize and present its recommendations to President Duterte.
Both Año and Lorenzana voiced their concern over the rising number of COVID-19 cases in Cebu City, which has surpassed that of Quezon City, the country's largest city.
Meanwhile, the Department of Health (DOH) has revised the interim guidelines on COVID-19 tests to include more health workers and other vulnerable sectors in the list of individuals eligible for testing.
Health Secretary Francisco Duque III said the coverage expansion came after the RT-PCR or Reverse Transmission Polymerase Chain Reaction testing capacity of the country was increased.
Based on Department Memorandum 2020-0285, Subgroup E and Subgroup F are considered at-risk and are, therefore, eligible for testing.
Subgroup E pertains to frontliners indirectly involved in healthcare provision in the response against COVID-19; personnel manning temporary treatment and quarantine facilities as well as control points; National/Regional/Local Risk Reduction and Management teams; Barangay Health Emergency Response Teams and barangay officials providing barangay border control.
Also included are the personnel of the Bureau of Corrections and Bureau of Jail Management and Penology as well as those serving at COVID-19 swabbing centers; and the social workers providing amelioration and relief assistance to communities and performing COVID-19 related tasks.
Subgroup F refers to "other vulnerable patients such as those with co-morbidities; those who will undergo high-risk, elective surgical procedures; those living in confined spaces; pregnant patients who shall be tested during the peripartum period and dialysis patients and immuno-compromised patients with HIV and those undergoing chemotherapy or radiotherapy."
The DOH noted that the "new subgroups broaden the coverage of persons to be tested to include suspect cases, individuals with travel history and exposure (whether symptomatic or asymptomatic) and healthcare workers with possible exposure (whether symptomatic or asymptomatic)."
However, DOH Undersecretary Maria Rosario Vergeire clarified that under the new guidelines, not all individuals under these subgroups will be tested using the RT-PCR.
She cited some requirements that must be met, like having close contact with a probable or confirmed case of COVID-19 within one meter or for more than 15 minutes and taking care of them without wearing personal protective equipment.
"For those vulnerable patients, they need clearance or recommendation from a doctor that they have to be tested," Vergeire maintained.
In a statement for yesterday's celebration of the country's 122nd Independence Day, Chief Justice Diosdado Peralta honored the medical frontliners dubbed as modern-day heroes in the battle against COVID.
Peralta said the Filipino people should not forget the heroism of health professionals who tirelessly risk their lives to save thousands of infected people.
He also urged Filipinos to promote selflessness while the country continues to grapple with the pandemic. Sheila Crisostomo, Robertzon Ramirez, Helen Flores