DOLE, DTI collaboration urged to save workers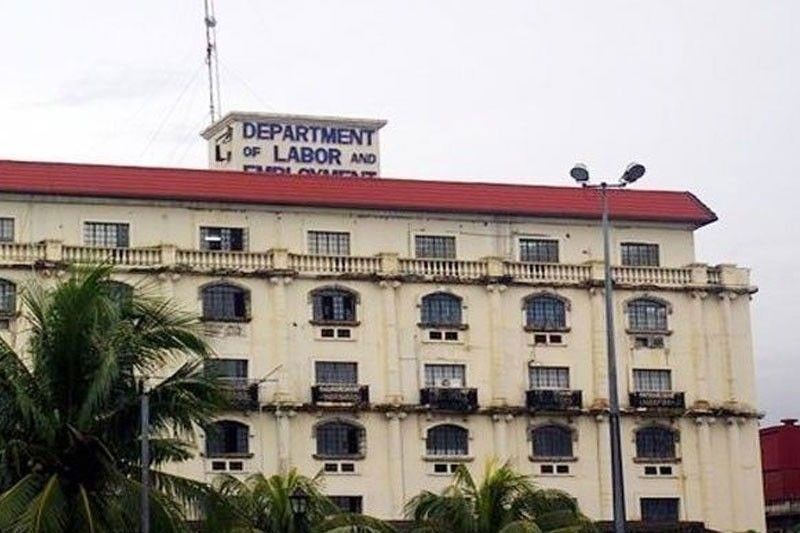 MANILA, Philippines — Sen. Bong Go has urged the labor and trade departments to collaborate with other government agencies to work on strategies and measures that could mitigate the adverse effects of the coronavirus disease 2019 (COVID-19) pandemic on the livelihood and employment of affected Filipinos.
He noted that many business establishments have closed shop, resulting in the loss of jobs for millions of Filipinos.
Because of this, he pointed out, many have signified the intention to go back to the provinces under the government's Balik Probinsya, Bagong Pag-asa (BP2) program.
Aside from this, the Departments of Labor and Employment (DOLE) and of Trade and Industry (DTI) also have several programs to help mitigate the expected job losses and provide affected Filipinos with alternative sources of livelihood.
Go said these include DOLE's Tulong Panghanapbuhay sa Ating Disadvantaged or Displaced Workers Program and Government Internship Program (TUPAD-GIP), Special Program for Employment of Students during their school breaks, Work Appreciation Program
for on-the-job training experience, Tulay 2000 Program for persons with disabilities and JobStart for employment facilitation – all in the immediate phase.
He added that DOLE also has the short-term ASSIST WELL (Welfare, Employment, Legal, Livelihood) program for the reintegration of overseas Filipino workers, wage subsidy, one-time assistance for qualified freelancer beneficiary, Integrated Livelihood and Emergency Employment program and Labor Enforcement and Action program (LEAP)-Balik Probinsya.
For the medium-term programs, DOLE will help nursing graduates and Technical Education and Skills Development Authority (TESDA)-trained nurse assistants to gain employment.
DOLE is also proposing to require Department of Public Works and Highways contractors to increase the number of local workers to be hired in the areas where the projects are being implemented.
The DTI said they are also ready to provide different forms of financial assistance for micro, small and medium enterprises such as the Livelihood Seeding Program-Negosyo sa Barangay that includes mentoring, training and seed capital; Pondo sa Pagbabago at Pag-asenso Program-Enterprise Rehabilitation Program; Negosyo Centers under the Go Negosyo Act for business registration, technology centers, production and management trainings and marketing assistance from other agencies; Shared Service Facilities Program for machinery, equipment, tools, systems, skills and knowledge for MSMEs; Diskwento Caravan or Rolling Stores, Philippine Trade Training Center Global MSME Academy and Pangkabuhayan sa Pagbangon at Ginhawa Program for victims of the pandemic.
"We need to do whatever it takes to find solutions for our Filipino brothers and sisters, especially those who may soon lose their jobs due to the crisis. From job fairs, information on job opportunities, skills training and availability of alternative forms of livelihood – let us do what we can to help the country bounce back from this crisis," Go stressed.
He recently urged the government to assist SMEs manufacturing COVID-19-related medical devices and equipment to help the country in sustaining its medical supply for frontliners that continue to help combat the health crisis.
Go asked the DTI to check its existing programs that can potentially support these SMEs which manufacture medical supplies and equipment, such as personal protective equipment and masks.