US 'concerned' over shutdown of ABS-CBN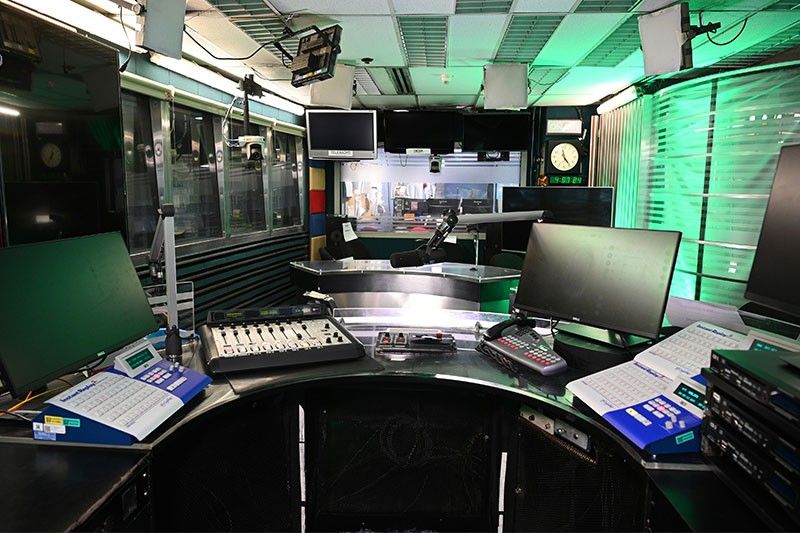 WASHINGTON, United States — The United States on Friday voiced concern over the Philippine government-ordered shutdown of the country's top broadcaster ABS-CBN, which has been targeted by President Rodrigo Duterte.
"We are concerned by the situation regarding ABS-CBN," State Department spokeswoman Morgan Ortagus said.
"An independent media plays a critical role in facilitating the open exchange of information and ideas which is vital to free, prosperous and secure democratic societies," she said.
Ortagus said that free media was especially vital in promoting public health amid the global COVID-19 pandemic.
"This is true for the United States, the Philippines, as well as countries around the world," she said.
ABS-CBN was forced off the air over the stalled renewal of its operating license, which Duterte had repeatedly pledged to block.
Duterte had regularly assailed the media powerhouse, which he accuses of failing to air his ads during the 2016 presidential election despite accepting payment to do so.
The Philippines is a former colony and treaty ally of the United States but tensions have grown over Duterte's signature policy of cracking down on drugs, a campaign in which police have killed thousands of people.
Duterte bristles at any foreign criticism and barred his cabinet from visiting the United States after the Philippines' former police chief said his US visa was cancelled.
In February, Duterte also set in motion the process to withdraw from the Visiting Forces Agreement, a key part of the defense alliance.
Despite the rift, Duterte has found an affinity with President Donald Trump, who also frequently attacks mainstream media.
Trump said ending the troop agreement would save the United States money and has praised the anti-drug campaign, a sharp change from criticism by his predecessor Barack Obama.
As It Happens
LATEST UPDATE: January 27, 2021 - 3:35pm
ABS-CBN Corp. stopped broadcasting on its TV and radio stations on May 5, 2020 after the National Telecommunications Commission issued a cease and desist order. The network's franchise had lapsed on May 4 without action by the House of Representatives.
January 27, 2021 - 3:35pm
Rep. Mike Defensor (Anakalusugan Party-list) attempts to put the ABS-CBN franchise up for a vote in the plenary, saying it should be taken up as it is in the House's unfinished business.
The House rejects his motion, but he appeals this. House leaders later on commit to begin tackling its unfinished business beginning Monday. — Xave Gregorio
January 18, 2021 - 3:38pm
Rep. Vilma Santos-Recto (Batangas) has filed a bill seeking the renewal of the franchise granted to broadcast giant ABS-CBN.
Senate President Vicente Sotto III earlier filed a similar bill at the Senate, saying a majority of Filipinos get their news primarily from TV.
Franchise bills emanate from the House of Representatives.
January 5, 2021 - 8:00pm
Malacañang is leaving it up to Congress to decide on the new bill seeking to renew the franchise of television network ABS-CBN, which was forced to lay off thousands of workers after its franchise expired last May.
Presidential spokesman Harry Roque disagreed, saying the fate of the bill depends on lawmakers.

"Well, again, I beg to differ; that is a sole constitutional prerogative of Congress which must originate from the House of Representatives," Roque says at a press briefing. — Alexis Romero
January 4, 2021 - 4:53pm
Senate President Tito Sotto files a bill renewing the franchise of broadcast giant ABS-CBN, which went off the air in May.
Sotto's bill seeks to renew the franchise of ABS-CBN Corporation, which expired in March 2020, to another 25 years.
"ABS-CBN's wide reach to Filipinos, alongside with the undeniable advantages of broadcast media relative to mass communication, definitely calls for the immediate renewal of the network's franchise," Sotto says in his bill.
October 6, 2020 - 2:27pm
Broadcast giant ABS-CBN Corp. is returning to free TV starting Saturday after striking a deal with Zoe Broadcasting Network Inc.
The network announces that "some entertainment shows and movies" it produces will be aired in the "rebranded" A2Z channel 11, formerly Zoe TV, the free TV channel of Jesus Is Lord Church led and founded by Eddie Villanueva.
"A2Z channel 11 will be seen on analog TV in Metro Manila and nearby provinces," the network says.