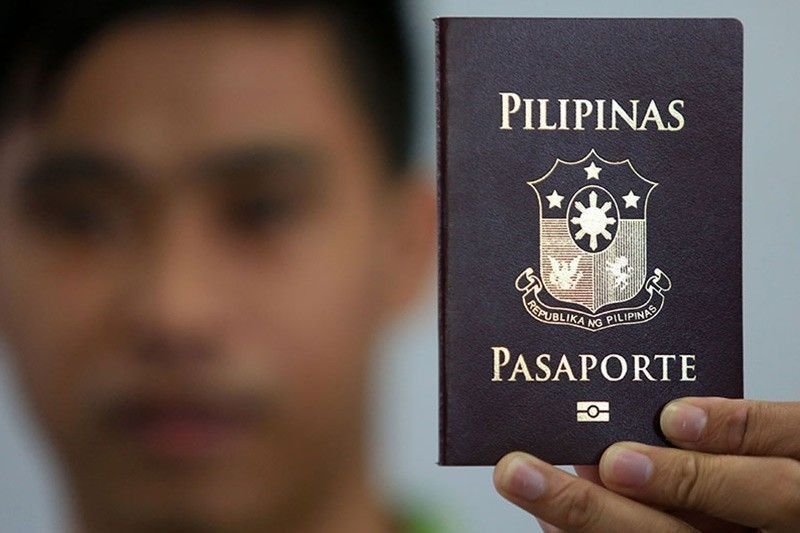 File photo shows a man holding a Philippine passport.
The STAR/Edd Gumban, File
How powerful is the Philippine passport in 2020?
MANILA, Philippines (Update 2, 1:02 p.m.) — As we step into the 2020s, the Philippine passport has moved one spot higher but remains in the lower half of the index that measures the world's most travel friendly passports.
Philippine passport holders can now visit 67 destinations visa-free, making the Philippine passport 76th "most powerful" in the world out of 199 countries on the latest Henley & Partners Passport Index.
The Philippines shares the spot with Azerbaijan.
Henley Passport Index ranks world's passports according to the number of destinations their holders can access without prior visa. It ranks passports based on data from the International Air Transport Association.
Behind SEA peers
While the country moved up one notch, the Philippines still lagged behind some of its ASEAN neighbors.
Singapore placed second in the leaderboard, offering visa-free or visa-on-arrival access to 190 destinations around the globe.
Malaysia (13th), Brunei (23rd), Thailand (65th) and Indonesia (72nd) fared better on the rankings.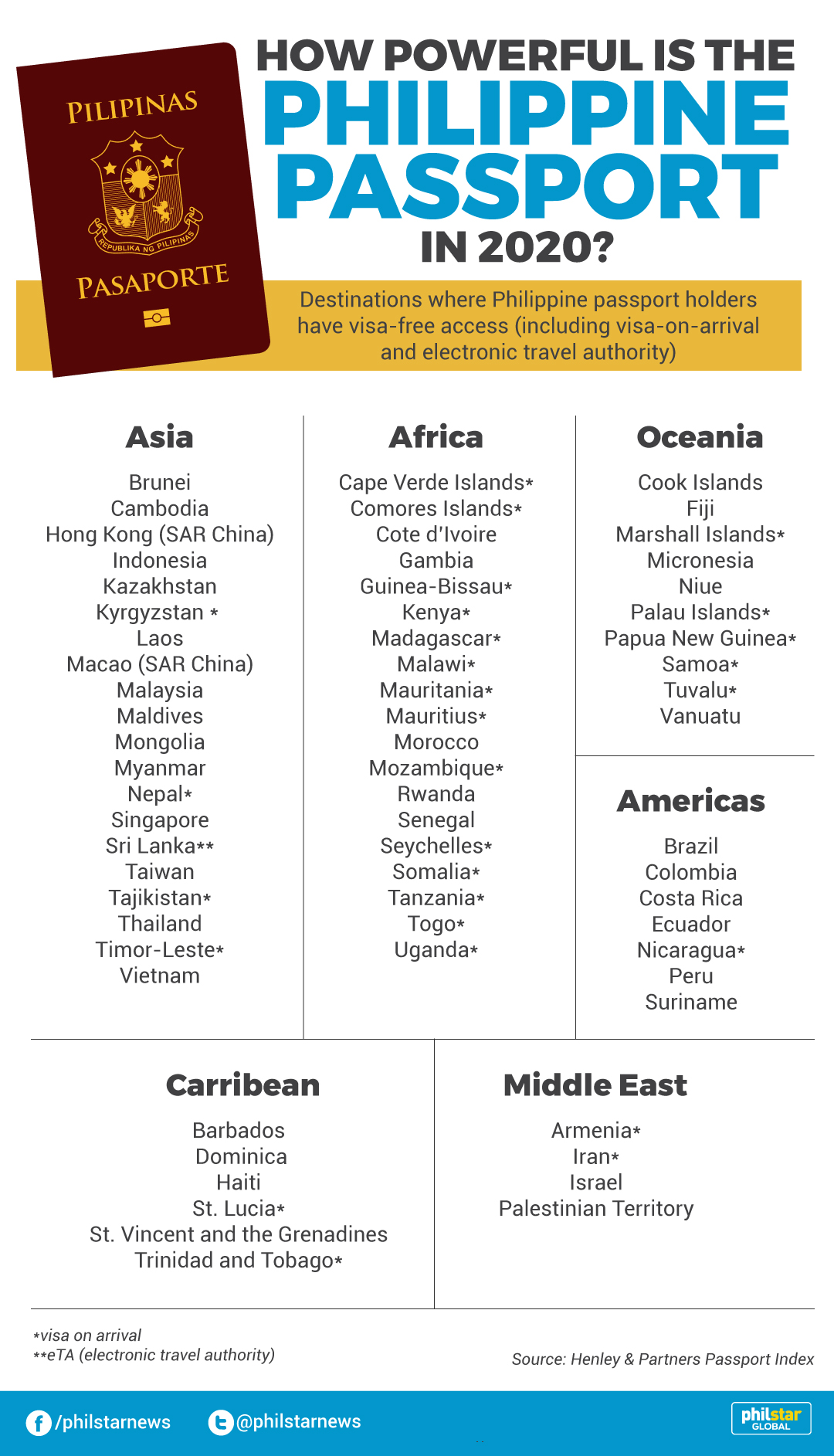 Asian countries get top spots
While the United States and the United Kingdom continued their downward trajectory on the passport index in 2020, Asian countries showed their dominance when it comes to passport power.
Japan secured the top spot on the rankings for the third consecutive year. Japan passport holders are able to access 191 destinations without having to obtain a visa in advance.
South Korea tied with Germany in third place, giving their passport holders visa-free or visa-on-arrival access to 189 destinations worldwide.
"Asian countries' dominance of the top spots is a clear argument for the benefits of open-door policies and the introduction of mutually beneficial trade agreements," Christian Kaenlin, Henley & Partners chair, said.
Afghanistan remains at the bottom of the index, with its citizens only able to visit a mere 26 destinations visa-free.