Rice farmers to get P3 billion cash subsidy next month
November 11, 2019 | 12:00am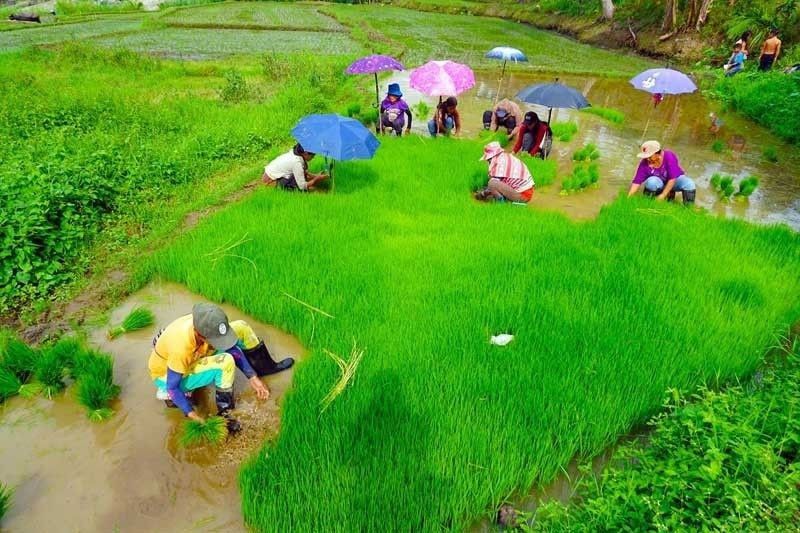 MANILA, Philippines — Thousands of rice farmers affected by low palay prices will receive a total of P3 billion in cash subsidy before Christmas next month, leaders of the House of Representatives said yesterday.
The P5,000 financial aid for each farmer will come from billions in revenues from higher tariffs Republic Act 11203, or the Rice Tariffication Law, has imposed on rice importation, Deputy Speaker Luis Raymund Villafuerte of Camarines Sur said.
He said as of October, the government has collected more than P11 billion in rice importation taxes.
Some P10 billion of the collections was allocated to the rice competitiveness enhancement fund (RCEF) set up under the law for specific programs, while the excess may be used as additional aid to farmers, he said.
Another deputy speaker, Mikee Romero of party-list group 1-Pacman, said aside from cash subsidy, rice farmers "will also receive other forms of assistance like free seeds and farm implements to reduce their production cost and increase their yield."
He recalled that agriculture officials led by Undersecretary Ariel Cayanan told congressmen two months ago that the Department of Budget and Management had released a total of P5 billion out of the RCEF.
Quoting these officials, he said P2 billion was given to the Philippine Rice Research Institute and another P2 billion to the Philippine Center for Postharvest Development and Mechanization for the production or procurement of seeds and farm machineries.
"The seeds and tools should be available by now, if not soon, so farmers could use them for the next planting season," he said.
He said the remaining P1 billion was released to government banks for lending to farmers "so they would not go to loan sharks for production money."
Romero, an economist, pointed out that increased spending in the agriculture sector would help the economy sustain its growth above six percent, which could "even go up to 6.5 percent by this time next year."
"Low inflation, strong consumer confidence, continued strong remittances from overseas Filipino workers, especially from seafarers, professionals and cruise ship personnel, and robust countryside growth boosted by government spending are the key growth drivers," he stressed.
Villafuerte also said Joint Resolution No. 19, which allows the use of up to P10 billion for palay buying, would soon become law.
"This is a pre-Christmas gift of the Congress to rice farmers now reeling from the steady softening of farmgate prices of palay this harvest season," Villafuerte, co-author of the resolution, said.
He said the House and the Senate have already approved their respective versions of the measure, which will have the effect of a law once President Duterte signs it.
The measure mandates the transfer to the National Food Authority (NFA) from the Department of Social Welfare and Development of P7 billion in rice subsidy for beneficiaries of the Pantawid Pamilyang Pilipino Program or 4Ps.
Additionally, some P2.9 billion in similar funds for soldiers, policemen, jail guards and other uniformed personnel will be turned over to the NFA by the concerned agencies.
The NFA will use the money to buy palay, which it will mill and then distribute to 4Ps beneficiaries and uniformed personnel at 20 kilos each a month.
Lawmakers hope the scheme would prop up palay prices, which farmers claim have fallen to P8-P10 per kilo below their production cost of P12.