PCG to take maritime charge in West Philippine Sea
November 6, 2019 | 12:00am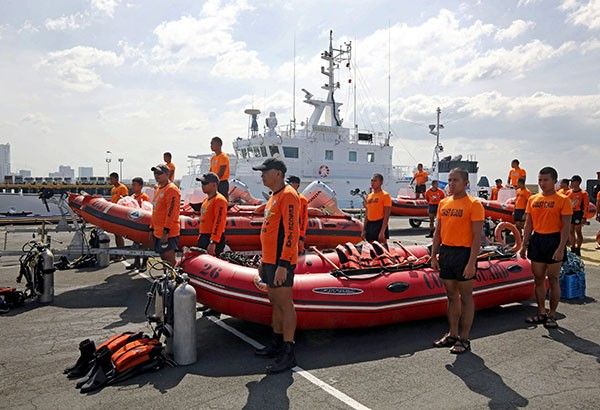 MANILA,Philippines — A few days after a Filipino-crewed commercial ship was allegedly harassed by a Chinese warship, Transportation Secretary Arthur Tugade has designated the Philippine Coast Guard (PCG) to take charge of maritime activities in the disputed West Philippine Sea.
PCG spokesman Captain Armand Balilo said Tugade directed them to intensify patrol and observe the United Nations Convention on the Law of the Sea (UNCLOS).
"The bottom line is that the Coast Guard would be in charge of the maritime activities related to UNCLOS and on the West Philippine Sea," Balilo said, referring to Tugade's meeting with the PCG last Monday.
Balilo said that they briefed Tugade on the PCG's operations, particularly on patrolling and monitoring the country's maritime domain.
It its official Facebook page, Tugade expressed his full support to the efforts of the PCG on capability enhancement for maritime safety and protection of the coastline of the Philippines.
PCG Commandant Vice Admiral Joel Garcia, who was present during the meeting, said Tugade has instructed all officials to give emphasis to and support the PCG's mandate to ensure that the government will closely monitor activities on the West Philippine Sea.
Garcia said Tugade asked them to submit their recommendations as the Department of Transportation (DOTr) has planned to provide them with more ships and airplanes to be used for their intensified patrolling and monitoring efforts.
Garcia clarified the meeting with Tugade had nothing to do with the alleged harassment by the Chinese naval warship of a Filipino-crewed commercial ship that attempted to pass through Panatag (Scarborough) Shoal.