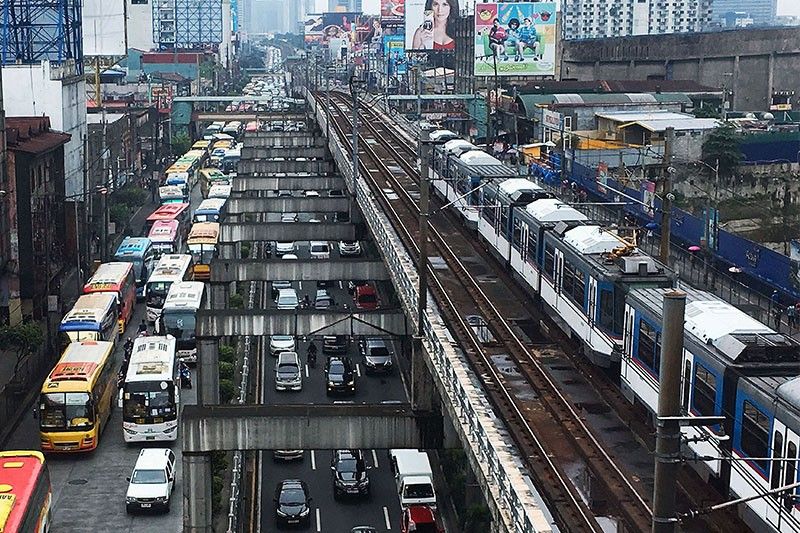 In this Sept. 13, 2019 photo, motorists plying EDSA northbound in Quezon City experience bumper to bumper traffic during the morning rush hour traffic.
The STAR/Miguel de Guzman
Senators reject 'crazy' idea to ban private cars along EDSA
(Philstar.com) - September 17, 2019 - 3:48pm
MANILA, Philippines — Senators have rejected the proposal of a lawmaker to ban private vehicles from EDSA during rush hours.
Rep. Edgar Erice (Caloocan City) said EDSA should only be accessible to public utility vehicles from 6 a.m. to 9 a.m. and from 6 p.m. to 9 p.m. daily.
Senate Pro Tempore Ralph Recto said Erice's proposal is a "crazy idea" but he is free to suggest solutions to the traffic crisis in Metro Manila.
"I don't take those seriously. Private car owners pay a lot of taxes. Excise, VAT, duties, road users tax on vehicles and excise, VAT on petroleum. Hundreds of billions a year," Recto told reporters.
Senate President Tito Sotto, meanwhile, said Erice's suggestion was "not a well-thought-of idea."
While the Caloocan solon suggested adding buses during rush hours, Sotto questioned where to "dump" public vehicles during non-rush hours.
"My original suggestion is still the best, no parking in the entire Metro Manila streets from 5 a.m. to 10 p.m.," Sotto said.
Sotto earlier suggested implementing a "no parking" policy in all city streets to encourage private vehicles to take alternative routes to their destinations.
This would decongest EDSA as private vehicles would no longer have to pass through the major thoroughfare in Metro Manila, Sotto said. — Patricia Lourdes Viray