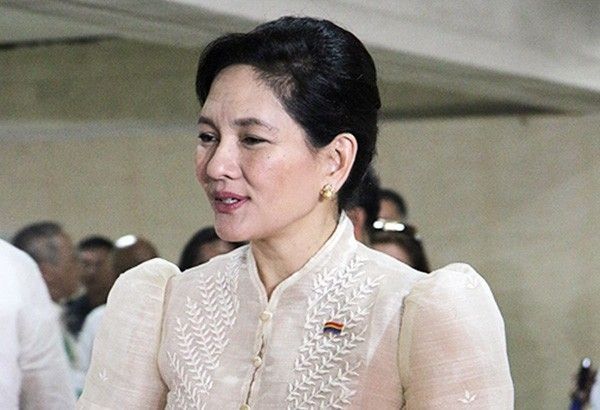 Senator Risa Hontiveros at the SONA 2019 red carpet.
Philstar.com/Kat Leandicho
Hontiveros: SOGIE Equality bill 'best policy tool' to protect LGBT community
MANILA, Philippines — Sen. Risa Hontiveros stressed that the Sexual Orientation and Gender Identity or Expression Equality bill remains the best protective mechanism for members of the LGBT community even after Malacañang said the president would not certify the proposed legislation as urgent.
President Rodrigo Duterte on Tuesday said he would support any proposed measure against discrimination. Within hours, his spokesperson Salvador Panelo clarified that the president was not referring to the SOGIE Equality bill, but to a measure seeking to ban all forms of discrimination—including discrimination based on SOGIE—in the country.
Hontiveros, the author of the SOGIE Equality bill, said she welcomes any anti-discrimination measure but she asserted that the measure penalizing discrimination based on sexual orientation and gender expression "remains the best policy tool to protect members of the LGBT community from discrimination, harassment and even violence."
"This protective mechanism is unique to LGBTs who experience not only discrimination but also stigma. We hope that President Duterte will seriously consider these points," Hontiveros said.
'Equality on all fronts'
The chair of the Senate committee on women, children, family relations and gender equality said they would continue to push the SOGIE Equality bill.
"We will also work to ensure that provisions against discrimination on the basis of sexual orientation, gender identity and gender expression are included in a comprehensive anti-discrimination measure. We will fight for equality on all fronts," Hontiveros said.
Sen. Sonny Angara had filed a "comprehensive" anti-discrimination bill, which has been pending on the committee level.
Senate President Vicente Sotto III—a religious conservative—said the comprehensive anti-discrimination has a better chance of hurdling the upper chamber than the SOGIE Equality bill.