12 Pinoy seamen held as Iran seizes ship
September 9, 2019 | 12:00am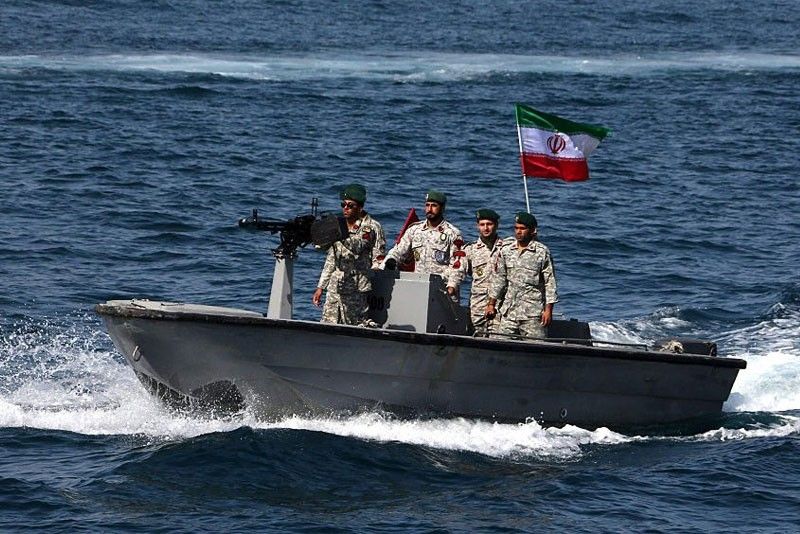 MANILA, Philippines — A tugboat manned by Filipino crew was seized in the Persian Gulf on Saturday for allegedly smuggling oil, the Department of Foreign Affairs (DFA) said yesterday.
Ambassador to Iran Wilfredo Santos reported to the DFA the seizing of the tugboat.
"(Santos) said that Coast Guard authorities relayed that an investigation is ongoing on the alleged oil smuggling of the crew, and once this has been established, the matter will be referred to the local court," the DFA said.
The embassy is seeking further updates on the seafarers' condition, and stands ready to provide assistance when needed.
Iran's coast guard seized the tugboat suspected of smuggling fuel in the Gulf and detained its 12 Filipino crew.
Reports said the tugboat was carrying nearly 284,000 liters of diesel but did not identify the flag the vessel was flying.
The Department of Labor and Employment (DOLE) yesterday confirmed 12 of the crew of the seized tugboat are Filipinos.
Labor Secretary Silvestre Bello III said the government will provide the necessary assistance to the Filipino crewmen of the tugboat seized by Iranian authorities.
"The Department of Foreign Affairs is coordinating all efforts to find out the status of our Filipino seafarers so we anticipate legal assistance which we could extend to them," Bello said.
Bello, however, admitted they do not have any more information on the status of the Filipino crewmen.
"We have yet to know the identities of our seafarers because Iranian authorities are not releasing information," Bello said.
Iran, which has some of the world's cheapest fuel due to heavy state subsidies, has been fighting rampant fuel smuggling overland to neighboring countries and by sea to Gulf Arab states.
Incidents of seizures of tankers happen at a time of tensions between Iran and the western countries in the Gulf that have been rising since the United States withdrew from the world powers' 2015 nuclear deal with Tehran last year and reimposed sanctions.
While Iranian media reports say an estimated 10 million liters of fuel are smuggled per day, Tehran has been promoting legal gasoline exports through its energy bourse. – With Mayen Jaymalin, Reuters