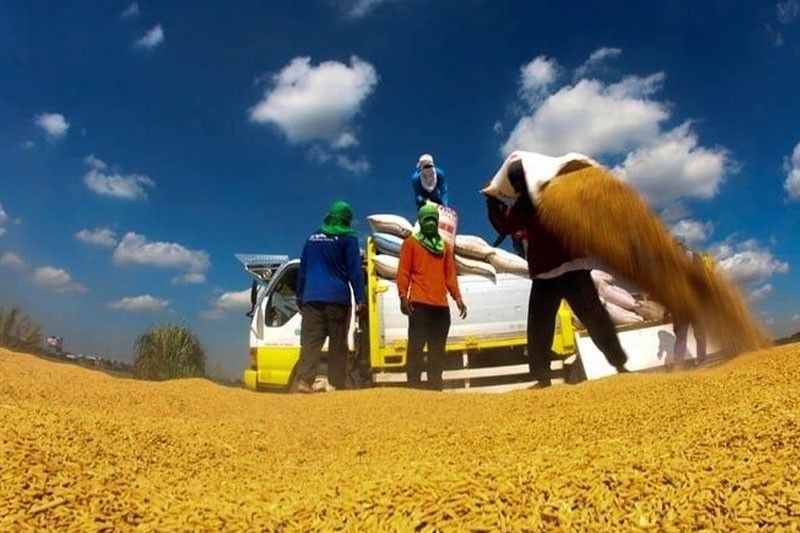 Farmers have been complaining of low buying prices for palay because the market is flooded with imported rice.
File
DA to buy all palay from local farmers
DAVAO CITY , Philippines — President Duterte has ordered the Department of Agriculture (DA), through the National Food Authority (NFA), to buy all locally harvested palay in an effort to help Filipino farmers recover from the prevailing low buying prices of their harvest.
"What the solution should be or will be for the secretary of agriculture is to buy all. In a democracy, officials are elected and their duty is to do the greatest good for the greatest number. You have seen people going wild, others hungry because there is no rice," the President told a press briefing at Malacañang the other night.
Farmers have been complaining of low buying prices for palay because the market is flooded with imported rice.
Aware that the NFA could be at the losing end if it buys palay at a rate above the prevailing market price of P7 per kilo, Duterte said the government should subsidize a portion of the buying price.
"As the NFA engages in palay buying spree, farmers cannot demand a price," Duterte said. "You arrive at a compromise of how much you are willing to lose a little bit. Buy at a rate that compensates their labor."
Farmers from Ilocos and Central Luzon regions earlier complained that the prices of palay dipped from P21 to only P7 per kilo. They blamed the implementation of the Rice Tariffication law, which they said impacted heavily on local palay prices.
But Duterte said the tariffication law was passed to serve the greater interest of the majority. The government does not waste an industry and the President said his administration is "helping an industry."
Meanwhile, rice watch groups Amihan and Bantay Bigas said the P15,000 loan that the DA offered to farmers is not even enough to help farmers get out of their predicament.
"Fifteen thousand is just 22 to 33 percent of the entire cost of production for a hectare of land which is at least P45,000 to as much as P68,000 that included farm inputs, rental equipment, post-harvest facilities, land rent and interest in farmers' loan," said Cathy Estavillo, Amihan secretary general and Bantay Bigas spokesperson.
She pointed out that the low palay buying prices resulted in a loss of P25,000 to P31,000 to farmers.
"How will they be able to pay their debts? If we are to divide the P1.5 billion, only 100,000 from the 2.4 million farmers or four percent will be reached by the government's SURE Aid (Expanded Survival and Recovery Assistance Program for Rice Farmers)," she also said.
Estavillo suggested that the government make efforts to bring the prices of palay up and lower production costs by extending support services and subsidies to farmers. The rice watch groups said the damage of rice liberalization they warned about is now evident, especially in the farmers' situation and the local rice industry. They urged various sectors and rice stakeholders to defend the Filipino farmers' livelihood and the local agriculture sector. – With Rhodina Villanueva