NASA teams up with Manila Observatory on climate study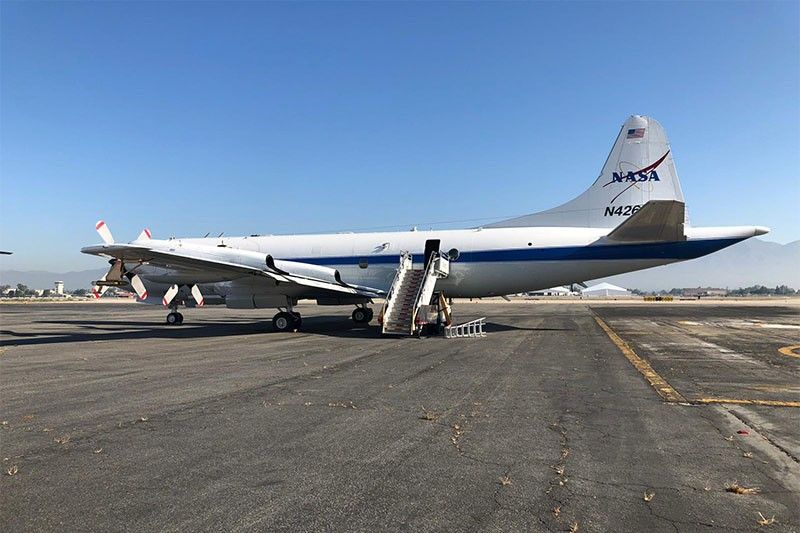 MANILA, Philippines — The National Aeronautics and Space Administration on Monday launched an extensive two-month investigation on the impact of smoke from fires and pollutions have on clouds to improve the weather and climate forecasts in the Philippines.
This study called Cloud, Aerosol, and Monsoon Processes - Philippines Experiment (CAMP2Ex) is led by NASA, US Naval Research Laboratory (NRL), and Manila Observatory in conjunction with PAGASA and the Department of Science and Technology.
It seeks "to study the relationship between aerosol particles in the atmosphere as they interact with surrounding monsoon meteorology, cloud microphysics and the sun's radiation." It would determine how these tiny particles affect cloud formation and the weather.
Hal Maring, Radio Sciences Program Manager at NASA Headquarters in Washington said they know that aerosol particles affect clouds and precipitation but they "don't yet have a quantitative understanding of those processes."
"Our goal is to improve satellite products and numerical models to help scientists better predict weather and climate," Maring said.
Jeffrey Reid, NRL research meteorologist, said the study is being held in the Philippines which he considers "lion's den of tropical meteorology." He cited that the country is still recovering from Yolanda or Super Typhoon Haiyan in 2013, which reached a world record one-minute of sustained 195 mile-per-hour (315 kilometer-per-hour) maximum wind speed before making landfall.
Studies showed that the country is "highly vulnerable to climate change."
Study to help in weather prediction
Filipino climate scientist and executive director of Manila Observatory Gemma Narisma said the CAMP2Ex would help the country since rainfall "has an enormous impact on people here."
Narisma cited that recent monsoonal activity in Metro Manila led to cancellation of classes but the region also suffered from water shortage due to drought.
Since March, Metro Manila has been occassionally experiencing water shortage since Angat Dam, its main source of water, reaches or nears is critical level due to lack of rain.
"Our research is showing that more of these weather extremes, alternating dryness and heavy rainfall, are expected in the future," Narisma said.
"Improving our models for climate projections would allow us to better prepare for these swings in water availability and flooding," she added.
In view of these concerns, CAMP2Ex would observe cloud and aerosol interactions, along with the associated weather systems with instruments on multiple airborne and ground platforms. These would record the wide-scale meteorology, composition, cloud microphysics, and solar and longwave radiation.
NASA'S P-3B science aircraft soars over Philippine skies
To further achieve the goals of the study, NASA uses its P-3B science aircraft "fitted with remote-sensing instruments to measure a number of variables within and near clouds." It would also measure those related to precipitation and cloud droplets, as well as aerosol size and composition.
NASA'S P-3B aircraft flew over the Philippine skies on Monday to begin the investigation.
Meanwhile, a Stratton Park Engineering Company Inc. Learjet, fitted with in situ instrumentation, will also fly in and around the same clouds at nearly the same time as P-3B aircraft to verify the data gathered.
Learjet would survey the atmospheric conditions above the clouds.
On the other hand, research vessel called Sally Ride, is out in the Pacific Ocean to provide nearly continuous radar and lidar observations, as well as measurements of energy fluxes from the ocean surface and profiles of temperature, moisture and pressure from radiosondes.
The research vessel is funded by the Office of Naval Research Propagation of InterSeasonal Tropical OscillatioNs (PISTON) project and operated by the Scripps Institution of Oceanography, University of California, San Diego.
CAMP2Ex focuses on fundamental aerosol and cloud physics and remote sensing while PISTON looks into the air-sea interaction and the way in which weather develops on continental and intercontinental scales. — Rosette Adel