Meat vendors now required to display certifications on stalls
August 24, 2019 | 12:00am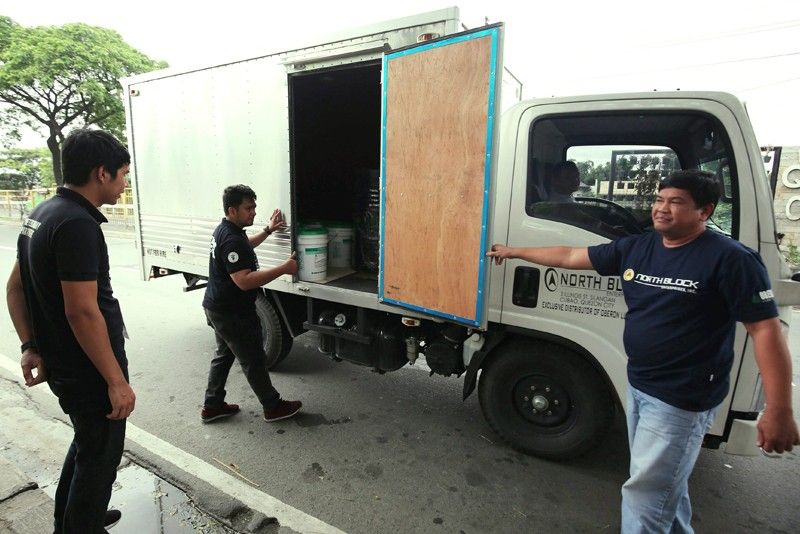 MANILA, Philippines — The Department of Agriculture (DA) is now requiring all meat vendors in the country to display their meat certificates or have the products confiscated amid fears over African swine fever (ASF).
In a recently issued administrative order, Agriculture Secretary William Dar ordered meat vendors to display meat inspection certificates on their stalls issued by the DA-attached agency National Meat Inspection Service (NMIS).
"Inability to do so would mean that the carcasses shall be considered hot meat and shall be confiscated and disposed," said Dar.
The order was directed to all provincial, city and veterinary offices and municipal agriculture offices as part of the implementation of precautionary measures to ensure food safety and food security.
Dar also ordered the deployment of local government inspection and enforcement teams to closely monitor all wet markets in the country amid the abnormal deaths of pigs in Rizal and Bulacan provinces.
"All animals brought to the slaughterhouse should be checked for fever and signs of diseased conditions. Diseased animals shall be condemned and properly disposed," he added.
There will also be stricter monitoring of all NMIS accredited cold storage warehouses for the inspection of all imported and local meat.
NMIS officers are directed to strictly implement the "No Veterinary Health Certificate, No Slaughter" policy and all suspected animals will be put "on hold status."
In terms of quarantine control measures, the DA has prohibited the transportation of live animals, meat products and byproducts unless accompanied by a veterinary health certificate issued by a licensed veterinarian and shipping permit issued by the Bureau of Animal Industry and its regional veterinary quarantine offices.
The department has also set up quarantine checkpoints in all ingress and egress from provinces and municipalities.
Dar continues to call on the public to report to BAI any unusual number of swine mortalities and advised backyard raisers not to feed hogs with food wastes or swill.
Swine farmers will also be educated to observe good animal husbandry practices and biosecurity measures such as putting foot baths, regular disinfection of farms, vaccination and deworming.
The DA's culling operations remain ongoing to avoid further spread of the disease.
The DA is still mum on the statistics of mortality in Rodriguez but initial data from the ground revealed that about 600 backyard pigs died on ground zero while roughly 1,800 to 2,000 pigs are affected in the one-seven-ten kilometers protocol of the agency.
The protocol means that all hogs within a one-kilometer radius will be culled while those in seven- and 10-kilometer radiuses are under strict surveillance.
ASF continues to ravage Southeast and East Asia one year after an outbreak occurred in China.
ASF is a highly contagious hemorrhagic disease of pigs, warthogs, European wild boar and American wild pigs. Mortality rates are as high as 100 percent.