Two decades after conviction, Sanchez shows no remorse
August 24, 2019 | 12:00am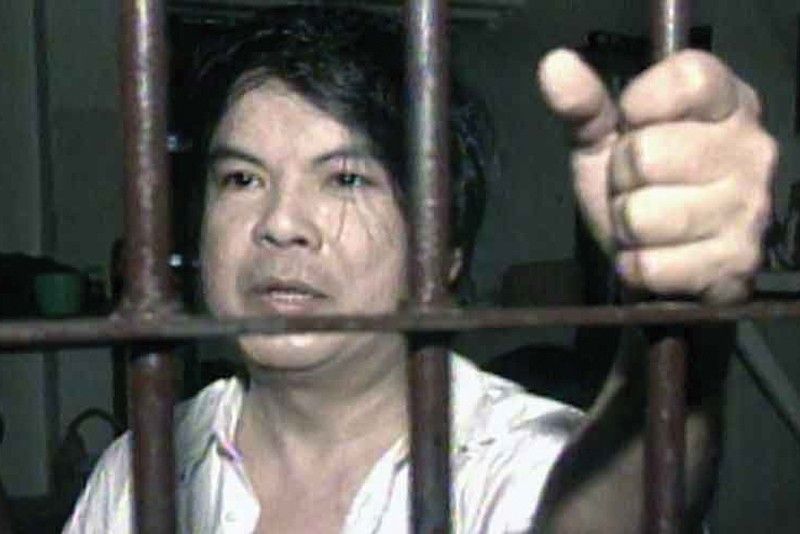 MANILA, Philippines — Convicted murderer and rapist Antonio Sanchez has not shown any remorse for the rape-slay of Mary Eileen Sarmenta and the murder of her friend Allan Gomez.
More than two decades after a Pasig City judge sentenced him to seven life terms, the former Calauan, Laguna mayor maintained he had nothing to do with their death.
In an interview with ABS-CBN News, Sanchez also claimed he is qualified for early release from detention, citing the 2013 law that allowed deductions from sentences of prisoners due to good behavior.
"Under the law, I deserve to be freed. My jail term could be equated to 48 years. I have done many good things, even to the Church, I helped so many," Sanchez said in Filipino.
Sanchez had been in prison since 1993, or 26 years.
His claim of 48 years was based on the provisions of Republic Act 10592, which provided for a new computation of time allowance for prisoners who exhibited good conduct.
Yet, despite his conviction, the former mayor maintains his innocence.
"I have no involvement there. It was case of a love triangle that went bad. Their bodies were simply dumped in Calauan then they charged me for that," Sanchez said.
"I am innocent, I swear, even if the world ends now," he said.
Pasig City Regional Trial Court Judge Harriet Demetriou handed down the guilty verdict on Sanchez and his cohorts on March 11, 1995.
In her 132-page decision Demetriou described the crime a "plot seemingly hatched in hell," citing the gruesome details narrated by the witnesses.
Demetriou dismissed Sanchez's alibi that he was with his mistress during the time of the murders.
Convicted with Sanchez were former Calauan police chief George Medialdea, as well as Zoilo Ama, Baldwin Brion, Luis Corcolon, Rogelio Corcolon and Pepito Kawit.
The Supreme Court affirmed the conviction in 1999. Two years later, it denied the motion for reconsideration filed by the accused and ordered them to pay P3.9 million each to the heirs of the two students.
The Sarmenta and Gomez families have yet to comment on Sanchez's claims.