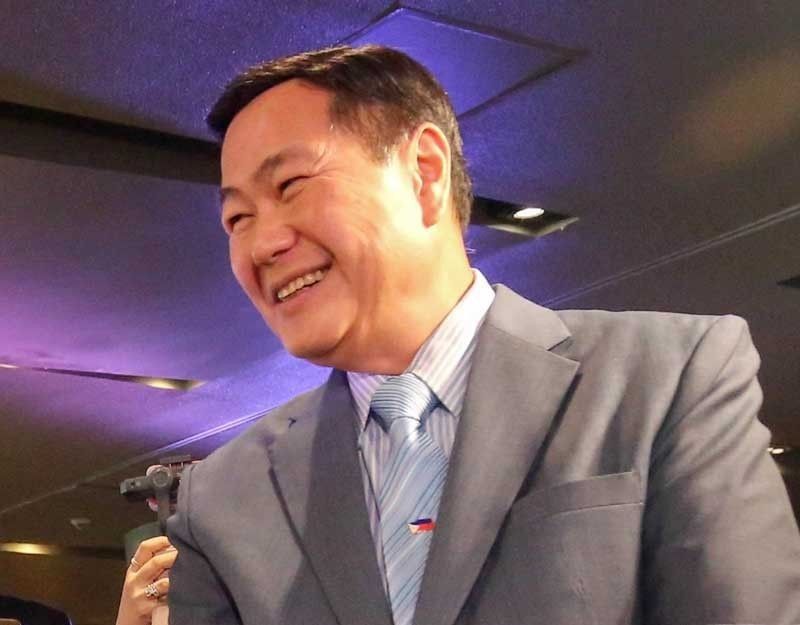 Chief Justice Lucas Bersamin is set to retire on October 26. The Judicial and Bar Council will accept applications and nominations for the chief justice post until August 20.
The STAR/KJ Rosales
Carpio declines nomination for eight days as chief justice
MANILA, Philippines — Senior Associate Justice Antonio Carpio declined his automatic nomination to the chief justice post, to succeed Chief Justice Lucas Bersamin.
In a message, Carpio said that he declined the nomination "because there are only eight days left from the vacancy to my compulsory retirement."
Bersamin will retire as the head of the Judiciary on October 18, while Carpio will retire on October 26.
Bersamin's predecessor, Teresita de Castro, was chief justice for 44 days.
Carpio has been serving the SC for 18 years and is one of the longest serving justices in the country's history. He was part of the Philippines' legal team that won the 2016 landmark arbitrtal ruling on the West Philippine Sea.
Carpio has been critical of government policy in the West Philippine Sea, prompting President Rodrigo Duterte to call him "stupid" and "crazy."
"You're really stupid. That is why that's just how far you will go," the president said in June in response to Carpio's criticism of his verbal agreement with China to allow Chinese fishing vessels into the Philippines' exclusive economic zone.
Senior justices get automatic nominations
Associate Justice Marvic Leonen also earlier declined his automatic nomination.
"For now, in my considered judgement, my decision is the right thing to do for myself, this Court and this country," he said.
Five of the most senior justices of the SC are automatically nominated for chief justice but they are required to indicate their formal acceptance to be considered a candidate.
Others who received the automatic nomination are Associate Justices Diosdado Peralta, Estela Perlas-Bernabe and Benjamin Caguioa.
The JBC will accept applications and acceptance of recommendations to the chief justice post until August 20.