DND chief Lorenzana wants China to explain presence of survey ships in Philippine EEZ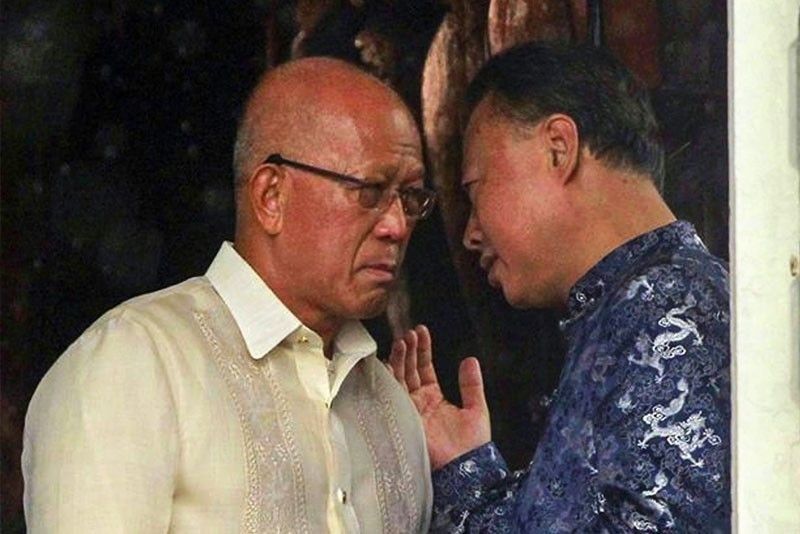 MANILA, Philippines — The Philippine government should ask the Chinese Embassy about the presence of two survey ships recently located operating in Philippine exclusive economic zone (EEZ), Defense Secretary Delfin Lorenzana said Friday.
Chinese oceanographic survey ships Zhang Jian and Dong Fang Hong 3 were spotted in the waters of Samar and Ilocos Norte, respectively.
"The action I would like our government to do is to inform or ask the Chinese Embassy what these ships are doing in our EEZ without our knowledge," Lorenzana told ANC's "Headstart."
The DND chief, however, admitted that his agency has yet to confirm the presence of the Chinese survey ships in Philippine waters.
According to Lorenzana, the government does not have any radar equipment to monitor the country's east coast facing the Pacific Ocean, where the Zhang Jian was located.
Dong Fang Hong 3's supposed location near Ilocos Norte in the West Philippine Sea is "too far" for the government's radars to detect, the Defense chief added.
While foreign research vessels are not prohibited from conducting research in Philippine waters, the Chinese should have informed the country of their purpose in coming to the country's EEZ, the secretary said.
"It is just like innocent passage but this one is going through and making research. They just inform us what they are doing, what they will do there and what kind of ship this is," Lorenzana said.
Asked if China's recent actions in Philippine EEZ is an affront to the country's sovereignty, Lorenzana stressed the need for China to inform its neighbors what their ships are doing in other nations' waters.
Aside from the two survey ships, Chinese warships have also passed through four times through Sibutu Strait in Tawi-Tawi since February.
"If their intention is only to study the area or the fish or whatever the marine life there, then it is not a security threat but if they are doing other things like making reconnaissance or surveillance of our positions then it's a threat," Lorenzana said.
In response to Lorenzana's pronouncements, Foreign Affairs Secretary Teodoro Locsin Jr. said a diplomatic protest would be filed over the presence of Chinese research vessels and warships in Philippine EEZ.
"Okay, got it, General. (DFA) firing off fiplomatic protest," Locsin tweeted Friday.
Okay, got it, General. @DFAPHL firing off diplomatic protest. https://t.co/xF7oT7mWhl

— Teddy Locsin Jr. (@teddyboylocsin) August 9, 2019