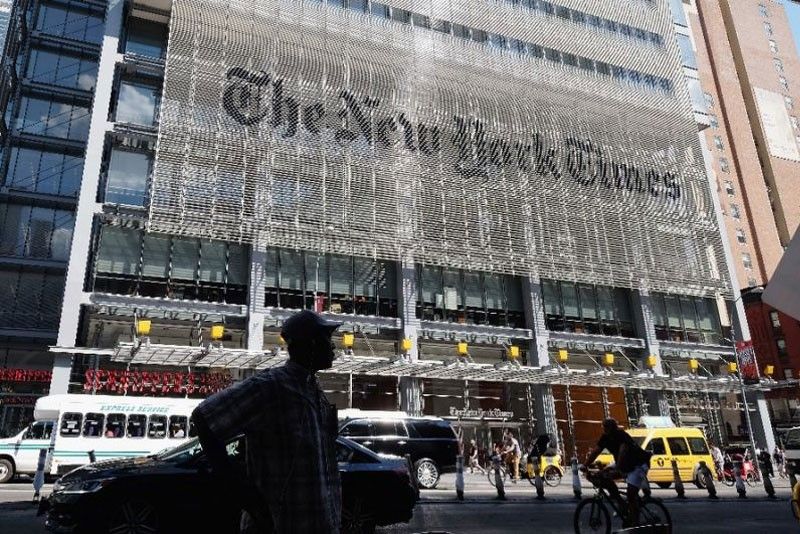 "The President is not brutal," presidential spokesman Salvador Panelo said in a statement.
AFP/Mike Coppola
Palace on NYT editorial: Duterte not brutal
MANILA, Philippines — Malacañang yesterday decried a New York Times editorial on Aug. 1 describing President Duterte as "brutal" in the deaths of 164 land defenders and environmentalists last year.
"The President is not brutal," presidential spokesman Salvador Panelo said in a statement.
The Palace took exception to the NYT editorial titled "In the Fight to Save the Planet, Its Defenders Are Being Killed."
The editorial stated that "in 2018, 164 defenders of the land and environment were killed, with the Philippines of the brutal President Rodrigo Duterte taking over from Brazil as the deadliest place to resist rapacious developers and governments."
Panelo defended the President for his no non-sense stance in maintenance of peace and order and in addressing insurgency in the country.
He added that Duterte, as a lawyer, knows the bounds of the Constitution, and is conscious not to violate the law in pursuing his mandate as president.
"He does not allow any law enforcer to use savage methods in enforcing the law. Anyone who goes against police protocols in effecting arrest and complying with court orders are prosecuted administratively and criminally," he said.
"Neither does the President tolerate wrongdoings – whether from the side of law enforcement or his allies."
"The President is very strict in enforcing the law. No friendship, alliances or blood relationship temper or impede this enforcement," Panelo said.
He expressed dismay that the NYT has been biased against the Chief Executive apparently because it has accepted as fact the false information peddled by detractors of Duterte.
"The editorial of the NYT is not surprising since the newspaper has been dishing out false information and untruthful narratives on the Philippine situation under the leadership of PRRD," he said.
"The American publication has not exerted the research required of responsive journalism. Neither did it conduct an in-depth independent study on such a delicate subject-matter," he added.
Panelo scored the NYT for what he described as "reckless habit of relying mainly on false facts regarding this administration's campaign against illegal drugs and the causes of murders occurring in the land areas of the country."
The NYT editorial also noted that United Nations special rapporteur on the rights of indigenous people, Victoria Tauli-Corpuz, was among 600 people the government labeled as terrorists.