Bong Revilla takes 11th spot from Nancy in partial, official Comelec tally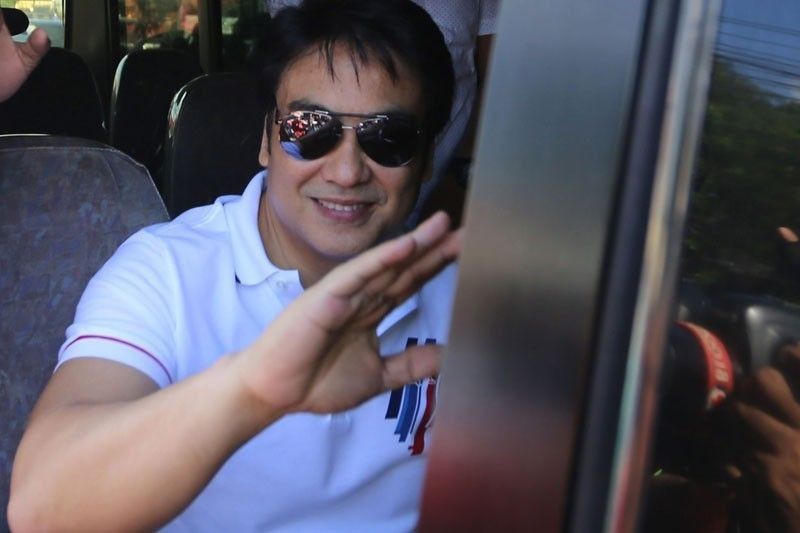 MANILA, Philippines— After bumping off Liberal Party candidate Bam Aquino last Friday, former Sen. Bong Revilla on Sunday snagged the 11th spot from Sen. Nancy Binay in the partial and official tally of the Commission on Elections.
Revila overtook Binay with 13,873,309 votes. The re-electionist senator dropped to the 12th spot with 13,784,692 votes.
Meanwhile, Aquino further plummeted to the 14th spot in a 12-seat race with 13,675,820 votes.
Another re-electionist Sen. JV Ejercito rose to the 13th spot with 13,677,424 votes.
Incumbent senators Cynthia Villar and Grace Poe continued to lead the tally with 24,199,174 and 21,183,332 votes, respectively.
The top two senatorial candidates are joined by eight Hugpong ng Pagbabago and two independent candidates in the winning circle.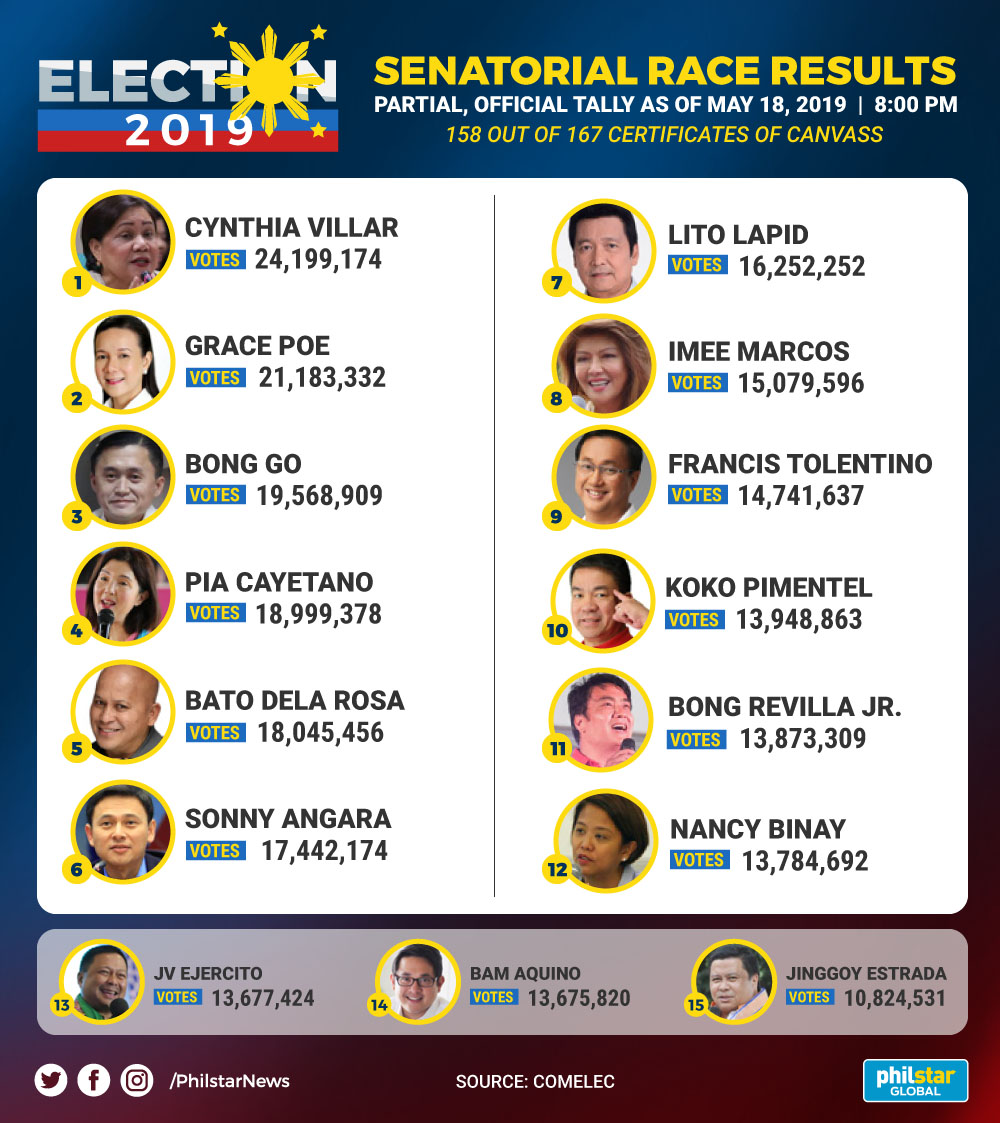 The rankings were based on the partial and official tally of the National Board of Canvassers as of 8 p.m., Saturday.
The same 12 candidates are in the partial and unofficial tally of the Parish Pastoral Council for Responsible Voting.
The Comelec, sitting as the NBOC, tabulated 158 out of 167 certificates of canvass.
They will only canvass nine remaining COCs pending transmission. A total of four COCs are from overseas voters while four others are from local voters and one is from persons deprived of liberty.
The board will resume its session on Sunday afternoon.