Ex-House Speaker Prospero Nograles dead at age 71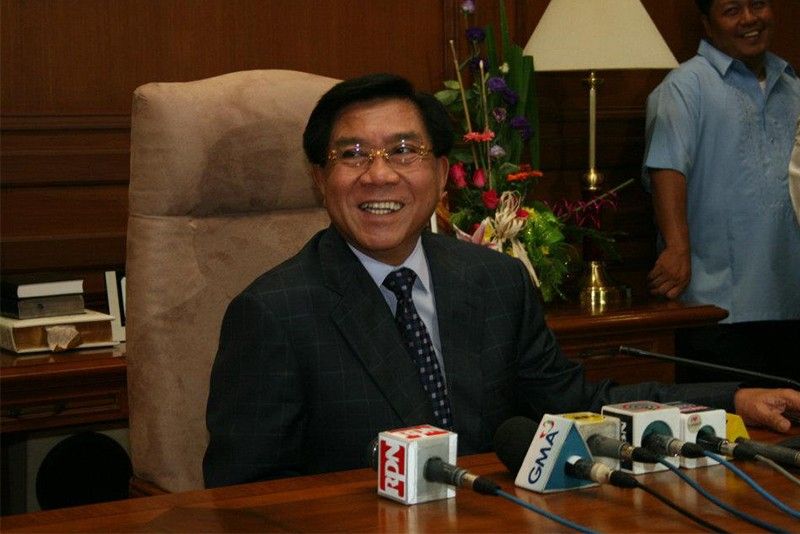 MANILA, Philippines (Update 2, 3:16 p.m.) — Former House Speaker Prospero Nograles has passed away, his family confirmed Saturday. He was 71.
"Our family would like to express our deepest gratitude to all of you for being a part of Papa Boy Nogie's life and journey," read a statement from Nograles' son, Cabinet Secretary Karlo Nograles.
"Papa passed away peacefully, surrounded by his family. May we please ask for your continued prayers," Karlo added.
"He is finally at peace."
The family did not release details on the cause of his death.
Nograles successfully ran for a congressional seat five times, representing the first district of Davao City.
He served in the 8th Congress (1989-1992), 10th (1995-1998), 12th (2001-2004) and 13th (2004-2007).
In his fifth term, he was elected Speaker of the House during the administration of then President and now House Speaker Gloria Macapagal-Arroyo, after former speaker Jose de Venecia was ousted in 2008.
Nograles had a rivalry with President Rodrigo Duterte, who is also from Davao City.
Their rivalry started in 1992 during the Davao mayoral elections when both traded barbs against each other. Duterte was then running for second term as mayor and Nograles was trying his hand for the mayoral post. Nograles was defeated by Duterte.
When both sought the first congressional district in 2001, Duterte defeated Nograles.
In 2010, Nograles returned to the mayoral arena against then vice mayor Sara Duterte-Carpio and lost to the young Duterte.
When Duterte ran for president in 2016, Nograles' son Karlo backed the elder Duterte. Karlo is Duterte's nephew because his mother is a cousin of the president.
In 2017, Nograles and Duterte buried the hatchet after Karlo was inducted into the president's party and pledging full support for his legislative agenda. — with reports from The STAR/Christina Mendez and Interaksyon