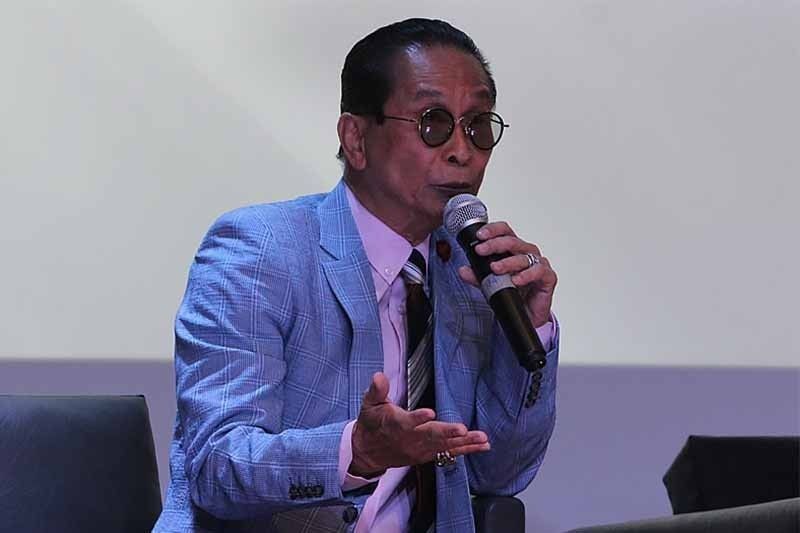 Presidential spokesperson Salvador Panelo said that Caloocan Bishop Pablo David should instead focus his energy on assisting quake victims.
Philstar.com/Kat Leandicho, file
Palace hits back at Bishop David for saying drug war is a lie
(Philstar.com) - April 24, 2019 - 1:49pm
MANILA, Philippines — Malacañang on Wednesday hit back at Caloocan Bishop Pablo Virgilio David who said that the Duterte administration's war to eradicate drugs is a sham.
David, in an interview released during a democracy forum Monday, said "the biggest lie is that this drug war is meant to eradicate illegal drugs."
The Caloocan bishop is one of staunchest critics of the president and the government's "war on drugs." He has also received tongue lashing from Duterte in many of his freestyle speeches.
Presidential spokesperson Salvador Panelo on Wednesday told David: "It is only under this administration where the real situation on illicit drugs in the country has been exposed in all its ugliness and terrifying magnitude."
The Palace spokesman also reiterated a Social Weather Station survey conducted last December 16-19, released mid-February, showed that 66% of Filipinos said that the number of drug users in their community decreased.
"The voice of satisfaction of the great majority of Filipinos with the drug war has been consistently resounding," he added.
Panelo also said that under the Duterte administration, there have been 164,265 drug personalities arrested, 9,503 barangays cleared from drugs and P25.19 billion worth of drugs and equipment seized.
"These figures are real numbers and unalterable facts that can not be erased even by the magical wand of Bishop David," he added.
A separate SWS survey, conducted on the same week as the above cited poll, meanwhile showed that 78% of Filipinos are worried that they, or anyone they know, will be a victim of summary execution.
READ: More Pinoys fear being victims of EJK — SWS
SWS also reported that 50% of respondents said only the poor are victimized by extralegal killings. Meanwhile, 3% believe only the rich become EJK victims while 48% said the problem does not choose a class.
The pollster also said 71% of Filipinos believe that the administration is "serious in solving the EJK problem."
Expend energy to helping in quake effects instead
Panelo also lamented that David "opted to unleash a cynical view if not an outright misrepresentation of the President's war on drugs," instead of giving spiritual help amid the earthquake.
"[T]here is...a time for reflection, introspection, quietude and the extending of hands to help the needy in times of tragedy and crisis. This is one such time," Panelo added.
News site Rappler however stated that David had an interview with one of its reporters and a clip of which was played at the forum only on Monday, the afternoon of which, was when the quake struck. — Kristine Joy Patag