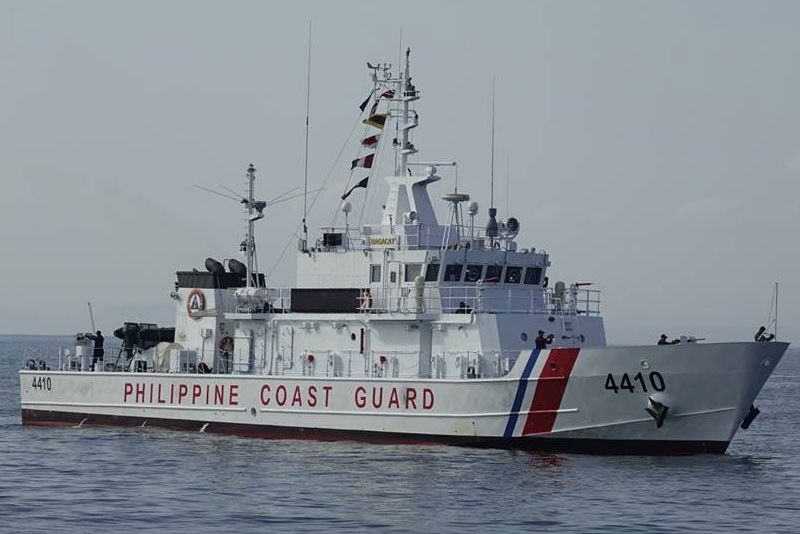 The Integrated Bar of the Philippines (IBP) and fishermen from Palawan and Zambales have asked the high court to issue a Writ of Kalikasan directing the government to enforce Philippine environmental laws, including fisheries laws, in the West Philippine Sea.
File
Philippines can't do anything drastic vs Chinese provocations — Palace
MANILA, Philippines — The Philippines cannot do anything "drastic" against Chinese provocations in the West Philippine Sea, Malacañang stressed yesterday after the official organization of Filipino lawyers and some fishermen asked the Supreme Court to compel the government to do something about Chinese environmental depredation in Philippine waters.
The Integrated Bar of the Philippines (IBP) and fishermen from Palawan and Zambales have asked the high court to issue a Writ of Kalikasan directing the government to enforce Philippine environmental laws, including fisheries laws, in the West Philippine Sea.
Respondents in the petition include Environment Secretary Roy Cimatu, Agriculture Secretary Emmanuel Piñol and Coast Guard chief Admiral Elson Hermogino.
The petitioners claimed that the government has failed or is unwilling to enforce an arbitral ruling that voided China's claims in the West Philippine Sea and South China Sea.
The ruling, issued by the Permanent Court of Arbitration based in The Hague in July 2016, also stated that parts of South China Sea "fall within areas where only the Philippines possesses possible entitlements to maritime zones" under the United Nations Convention on the Law of the Sea (UNCLOS).
Presidential spokesman Salvador Panelo said negotiation is still the "best" way to address the dispute.
"The petitioners must consider that there are serious considerations that must be taken up and talked off. You just don't do drastic things; you have to do it cautiously," Panelo told ANC. "If we try to use armed action against those people, they might retaliate," he added.
Panelo said the only way to prevent environmental damage at Panatag (Scarborough) Shoal is to deploy more Coast Guard personnel in the area.
A recent television report said Chinese ships have been harvesting giant clams at the shoal, a traditional Filipino fishing ground off Zambales. The shoal is within the Philippines' exclusive economic zone (EEZ).
"The only way you can do that is to have coast guards there so that you can watch over the property, avoid or prevent people from doing damage to the corals," the presidential spokesman said.
"That is why precisely we filed that protest. Perhaps if they will not respond to that affirmatively then we have to do something more aggressive, which may provoke, as I said, armed hostilities," he added.
Asked about the government's next possible move if China continues with its environmentally destructive activities in Philippine waters, Panelo said: "Otherwise, we will be forced at the risk of an armed conflict, even if minimal."
"Again I will repeat: the best way is still negotiation. Negotiation is the best avenue by which we can solve any conflict in any area the South China Sea," he added.
In their petition, the IBP and the fishermen said foreign poaching as well as land reclamation and island-building activities have caused massive environmental damage in Philippine waters.
They noted that China destroyed coral reefs, harvested endangered species including giant clams, engaged in illegal fishing and built artificial islands.
The petition said Philippine environmental laws should be enforced at the Ayungin Shoal, Panganiban Reef and Panatag Shoal, all within the Philippines' EEZ.
No thanks
Meanwhile, Foreign Affairs Secretary Secretary Teodoro Locsin Jr. said the Chinese should not be lauded as heroes for reportedly restoring the coral reefs they had destroyed in South China Sea.
In a series of tweets on Saturday, Locsin said China is "emerging as the poster boy of environmentalism" for trying to restore the reefs that it damaged.
"Now I have seen propaganda lapped up by tree huggers that China is massively restoring the environment they damaged like they are heroes for that. Like a doctor who patches you up after shooting you," he wrote.
"I've heard military men mention that with admiration; like praising the doctor who shot you for taking out the bullet and patching you up," he added.
Earlier this year, China was reported to have started restoring the coral reef system supposedly damaged by its reclamation activities in the West Philippine Sea.
The Chinese ministry of natural resources said facilities to protect and recover corals were installed on Kagitingan (Fiery Cross), Zamora (Subi) and Panganiban (Mischief) reefs, which are now artificial islands.
Also on Saturday, the foreign affairs chief denied deleting his controversial remarks about the poaching of giant clams.
"I deleted nothing. There goes my daughter again. Did I use a bad word? She won't allow it in any context thereby stifling my freedom of deep thought and vivid expression," he wrote.
He earlier drew the ire of netizens, including singer Regine Velasquez, for saying he would not go to war for clams as these are "just f**king food."
"I am not going down in history as a clam defender, OK? It's a complaint; we're looking into it; but these are just f**king food; no one goes to war for clams (maybe Oysters of Locquemariaquer) but they just happen to be OUR food. They should pay for them like in fish market," he wrote on April 16.
"We had no idea there were clams there and really I will not let this country go down to war or lose a useful economic partner just over environmental concerns for a world I care nothing about," he added in a separate post on April 18.
In her now viral tweet, Velasquez slammed Locsin for his remark, saying "these people" – apparently referring to the Chinese – were not just taking food but were destroying the seas and even invading the country.
But in his latest posts, the secretary maintained that he will not be known as the "clam and coral guy," saying it is the opposition that equates the country's territory with food.
"No, you think it is just about clams (kasali coral by the way). It is I who do not think it is only about clams and coral. Criticize the idiot who got all wrought up over the clams," he added.
The secretary also stressed that Panatag Shoal is not part of the Philippine territory but is within the country's EEZ as set by UNCLOS.
A 2009 law, Republic Act 9522 that amended the Philippine Baselines Law, determined Panatag Shoal and the Kalayaan Island Group as "Regime of Islands" over which the country exercises sovereignty and jurisdiction.
Locsin earlier said that the country filed a diplomatic protest over the reported harvesting of giant clams.
The DFA chief also bared supposed attempts to compromise the country's Sabah claim.
"Some jerks are proposing we compromise our historical claim to it with diplomatic moves of implicit surrender," he said in response to a netizen.
"In fact keep your eyes fixed, nay more nailed, on Sabah. And stay on your toes over the Spratlys," he added.