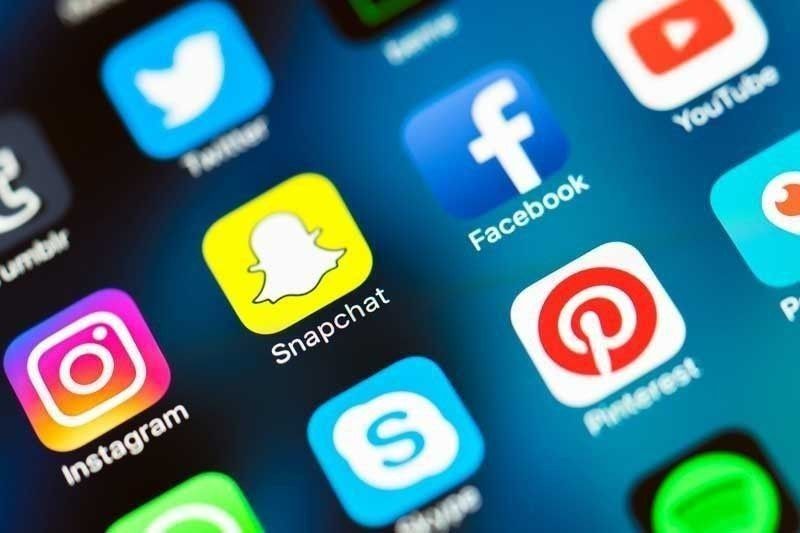 Based on Resolution 10488 promulgated last Jan. 30, each registered political party and candidate shall register with the agency's Education and Information Division their internet, mobile and social media platforms.
File
Robredo: Regulation needed vs social media 'abuse'
(Philstar.com) - March 21, 2019 - 3:44pm
MANILA, Philippines (Updated 3:52 p.m.) — Vice President Leni Robredo on Thursday said she did not mean restrictions on free speech when she talked about the need to regulate social media, which she said had been abused.
Robredo had been criticized online for saying that Congress should legislate regulations on social media, saying it could be used to attack people's reputations and spread falsehoods anonymously.
"Let me be very clear, I firmly stand by the constitutionally guaranteed human right to free expression and do not support any broad, generalized restriction on this right, whether it is exercised directly, or through traditional and social media," she said.
"But I also strongly believe that the deliberate, organized, and large-scale dissemination of false information, 'fake news' in our current parlance, must be distinguished from the individual right to expression. The well-oiled machinery of fake news undermines public discourse by depriving citizens of the accurate information required to participate effectively in a democracy, and must be addressed," she also said.
'Regulation' needed
Robredo on Wednesday said she believes there is a need to regulate social media and hold users accountable for spreading lies and "fake news."
The vice president's statement on Wednesday contradicts that of advocates of freedom of speech and of the 1987 Constitution.
Robredo, commenting on mudslinging during the election campaign, said Wednesday that she believes campaigning has become "dirtier" because of propaganda spread through social media.
"Tingin ko, iyong social media, na-abuse siya in a very negative way, kasi halimbawa before, iyong traditional media kasi, ang mga kagaya niyo, subjected to accountability," she told reporters in Dagupan.
(I think social media has really been abused in a very negative way because, for example, before, traditional media like you are subjected to accountability)
In contrast, she said, anyone can post on social media. "Anonymously. So talagang walang accountability (Anonymously, so there really is no accountability)," she said, adding that the situation could get worse if government and social media networks do not act to address online propaganda.
RELATED: Duterte camp spent $200,000 for troll army, Oxford study finds
"Ako, kailangan talaga iyong Kongreso magpasa ng mga batas na kahit paano may control saka regulation iyong mga post sa social media,"
(For me, Congress really should pass a law to somehow control and regulate posts on social media)
In her "clarification" on Thursday, Robredo said: "This is the direction that we must take. Individual freedom of expression must always be protected. But the deliberate, organized, and large-scale distribution of fake news on social media needs to be addressed through legislation, as well as the policies of the concerned social media companies."
David Kaye, UN special rapporteur on the promotion and protection of the right to freedom of opinion and expression, noted in a report to the UN General Assembly that anonymity plays an inmportant role in "safeguarding and advancing privacy, free expression, political accountability, public participation and debate."
He added that "states should refrain from making the identification of users a condition for access to digital communications and online services and requiring SIM card registration for mobile users."
From 'fake news' to censorship
According to the Bill of Rights in the 1987 Constitution, "no law shall be passed abridging the freedom of speech, of expression, or of the press, or the right of the people peaceably to assemble and petition the government for redress of grievances."
Despite that, the Senate has held hearings on bills to penalize propaganda, misinformation and disinformation that is now commonly referred to as "fake news."
Sen. Grace Poe, chair of the Senate committee on public information and mass media, said at hearings held in January 2018 that "Congress cannot legislate thought control." She said that a new law against "fake news" could lead to censorship.
"The long term solution is media literacy and teaching the people that verifying true information is important," Clarissa David, a professor at the UP College of Mass Communication, said then.
In a 2018 report, also to the UN GA, Kaye notes that "broadly worded restrictive laws on 'extremism', blasphemy, defamation, 'offensive' speech, 'false news' and 'propaganda' often serve as pretexts for demanding that companies suppress legitimate discourse," adding states are increasingly targetting content on online platforms.
"Other laws may interfere with online privacy in ways that deter the exercise of freedom of opinion and expression," he also said.
Libel cases
Although Robredo did not specify the kind of regulation that she is calling for, she said that social media users should be held accountable in the same way that corporate media is.
"Kasi hindi fair sa tao, hindi fair sa tao na walang ganoong accountability. Kasi kahit anong kasinungalingan, napo-post. Halimbawa ako, ako naging biktima ako ng maraming kasinungalingan, pero hindi lang ako iyon, sobrang dami pang taong nabibiktima," she said.
(Because it isn't fair to the person, it isn't fair to the person that there isn't that kind of accountability. Because they can post any lie. For example, I have been the victim of many falsehoods, and it isn't just me, so many other people are also victims.)
The vice president's statement came a little more than a month after a renewed call from journalists' groups to decriminalize libel, which they said can be used to silence criticism and dissent, and which a journalist from Cagayan de Oro described as "like swords held to the throats of journalists."
The call was prompted by the arrest of Rappler CEO Maria Ressa on a cyber libel case.
RELATED: Journalists reiterate call to decriminalize libel
Sen. Antonio Trillanes IV has also filed libel complaints against "Thinking Pinoy" blogger Rey Joseph Nieto and former Palace official Margaux Uson. Senate President Vicente Sotto III has also sued Edward Angelo Dayao of Facebook page "Silent No More PH", a page that is critical of the Duterte administration and its allies.
Advocates of freedom of speech said in November 2017 that those cases are a threat to freedom of expression.
"Whether for or against the administration or the opposition, comment on public officials and public figures should be unfettered. That is the essence of the right to free speech," lawyer Marnie Tonson with the Philippine Internet Freedom Alliance told Philstar.com then.
RELATED: Suits by 'sensitive' senators threaten free speech | Thinking Pinoy' indictment no win for free speech, advocates warn
"Of course there will be unjust accusations, but in the free market of ideas the answer to false accusations cannot be less speech but more speech that leads to the truth. Prior restraint on public comment is the anathema of a democratic society," he also said.
Lawyer Gilbert Andres, chairman of the Advocates for Freedom of Expression Coalition-Southeast Asia, said in a forum on free speech that "[i]n the Philippine Constitution, it doesn't really differentiate whether it is really false information, whether it's propaganda. Free speech, freedom of expression is protected."
Social media companies to regulate content
Robredo said social media companies should also regulate content on their platforms, saying in Filipino that many have had their reputations attacked by anonymous users.
"This is a call that has been made by media practitioners, academics, and policy makers, both in the Philippines and other countries. It is a demand that has likewise been articulated to the various social media companies, such as Facebook, YouTube, and Twitter, who have, in fact, taken some initial steps to clamp down on fake news on their respective platforms," she said Thursday.
Facebook, which has partnered with media organizations to fact check dubious posts, said in January that it is working with the Commission on Elections and other agencies and groups to help keep "bad actors" from abusing social media.
"We are committed to tackling all kinds of inauthentic behavior and abuse on our platform, which we know often intensify during elections – from misinformation, misrepresentation and foreign interference, to phishing, harassment and violent threats – and we have dedicated teams working on every upcoming election around the world," Katie Harbath, Facebook's director for global politics and government outreach, said in a media briefing then.
RELATED: Facebook cracks down on Philippines fake news sites | Facebook removes 220 pages for 'misrepresentation, spam'