Poe: Law on fake news is tantamount to censorship
January 30, 2018 | 12:29pm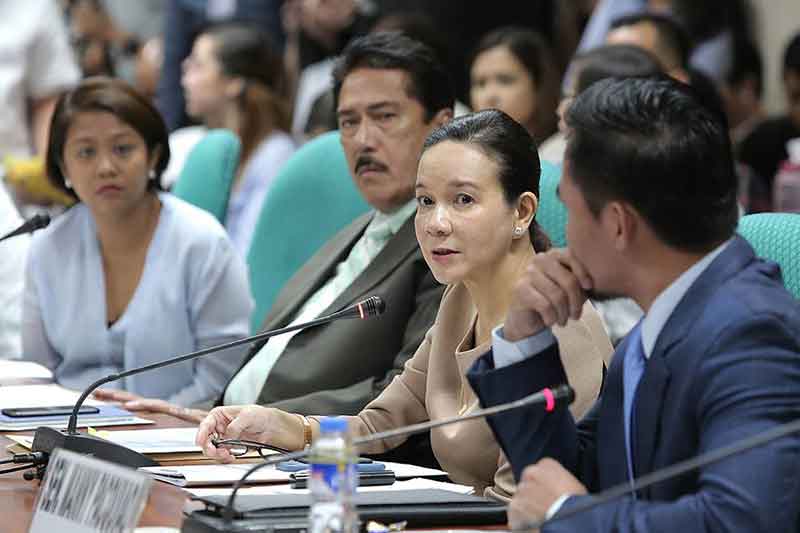 MANILA, Philippines — Despite conducting a hearing in aid of legislation on fake news, Sen. Grace Poe maintained that the Congress cannot pass a law on the proliferation of misleading news and false information.
During the resumption of the fake news probe Tuesday, the chair of Senate public information and mass media panel said that the Congress "cannot legislate thought control."
"In our last hearing, there was a proposal to regulate fake news through legislation. However, almost all participants expressed alarm that a new law could lead to censorship," Poe said.
For his part, Presidential Communications Secretary Martin Andanar said that fake news should be clearly defined but he maintained that the right to free speech and information should not be curtailed.
He noted that there are already existing laws which may be tapped to address fake news such as the Revised Penal Code's provision on unlawful use of publication and libel and the Cybercrime Prevention Act of 2012.
Clarissa David, University of the Philippines College of Mass Communication professor, stressed that "focusing too much on penalizing content producers" must be stopped.
Sen. Joel Villanueva earlier filed a bill seeking to penalize malicious distribution of false news.
The proliferation of fake news has been widely seen by experts as a major global threat with its ability to manipulate elections and imperil democracies.
READ: 'Fake news cultivates a culture of lying'
Media literacy as solution
Poe, Andanar and David all agreed that an "educated and vigilant" citizenry is the solution to address the problem on fake news, which plagues the society.
"I believe this destructive and divisive phenomenon can only be addressed by a cocktail of solutions, the most potent of which is through an educated and vigilant citizenry and the government which must seize the enabler of manufactured information," Poe said.
"The long term solution is media literacy and teaching the people that verifying true information is important," David said.
She noted that media literacy and information campaign should be a collective effort of the government, civil society organizations and media outlets to "inoculate the public from potential effects of disinformation and misinformation."
Moreover, Andanar recommended an increase for the budget of the government's media and information literacy campaign but Poe said that an "impartial group" such as academic institutions, not PCOO, should roll out the program.
The Senate panel opened the inquiry on October 4, 2017 after senators claimed they were victims of peddlers of fake news.