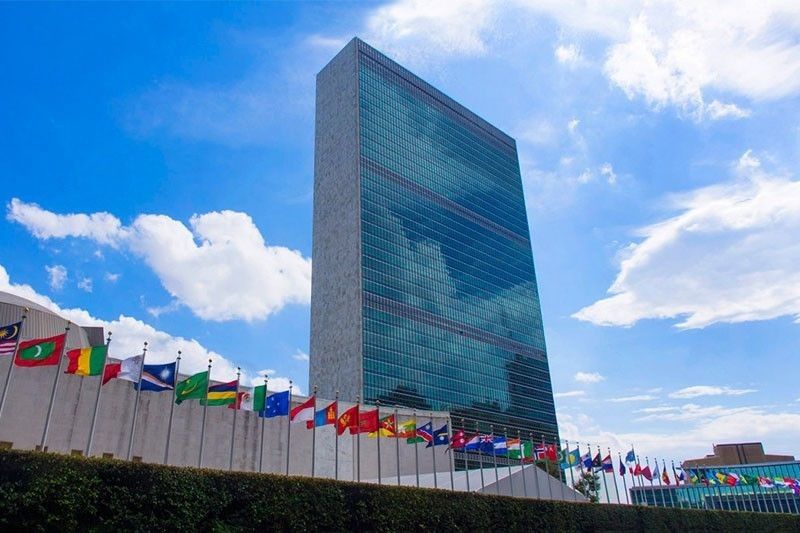 Above is a photo of the United Nations headquarters in New York.
UN/Steven Bornholtz
US report: Philippine gov't execs 'under pressure' not to cooperate with int'l rights groups
MANILA, Philippines — Philippine government officials were "under pressure" not to respond to any investigation requests on alleged human rights abuses in the country, the US State Department said in its global rights report for 2018.
In a report released Thursday, the US State Department noted that a number of local and international human rights organization operate in the country and investigate human rights cases. They, however, encounter harassment and defiance from Philippine authorities.
"Government officials were under pressure not to cooperate or respond to the views of international human rights organizations. Local human rights activists continued to encounter occasional harassment, mainly from security forces or local officials from areas in which incidents under investigation occurred," the State Department said.
President Rodrigo Duterte has been widely criticized for his war on drugs that has killed thousands—mostly living in urban poor communities—and his threats and tirades against the Catholic Church, women and those he deems as critics of the administration.
Top government officials, including Duterte, repeatedly said that the country would not cooperate with international bodies such as the United Nations and the International Criminal Court. They usually accuse these bodies of meddling with the country's affairs.
"A number of UN special rapporteur or working group visit requests remained pending. In February, the prosecutor of the ICC announced the opening of a preliminary examination of potential crimes, including extrajudicial and other killings, allegedly committed since July 1, 2016 in the government's anti-drug campaign," the State Department said.
It added: "In a March speech, President Duterte ordered security forces not to respond to any probe or investigation requests on human rights abuses in the country."
The Philippines' pullout from the Hague-based tribunal would take effect on March 17, Sunday.
Lack of funds, limited ability to influence
The same report noted that the Commission on Human Rights "lacked sufficient funding and staff to investigate and follow up on all cases presented to its regional and subregional offices."
The Presidential Human Rights Committee—which serves as the main advisory body to the president in addressing human rights issues in the country—is deemed by many NGOs as independent but "with limited ability to influence human rights policy," the report said.
Severo Catura, undersecretary and executive director of the PHRC, said the Philippines is "not a perfect state" but has success stories on upholding human rights.
The US State Department's report also said that the casework under former Ombudsman Conchita Carpio-Morales "improved" although "administrative and institutional weaknesses remained" and the effectiveness of the Regional Human Rights Commission "remained unclear."