Another suspected Abu Sayyaf member nabbed for 2001 plantation workers' kidnapping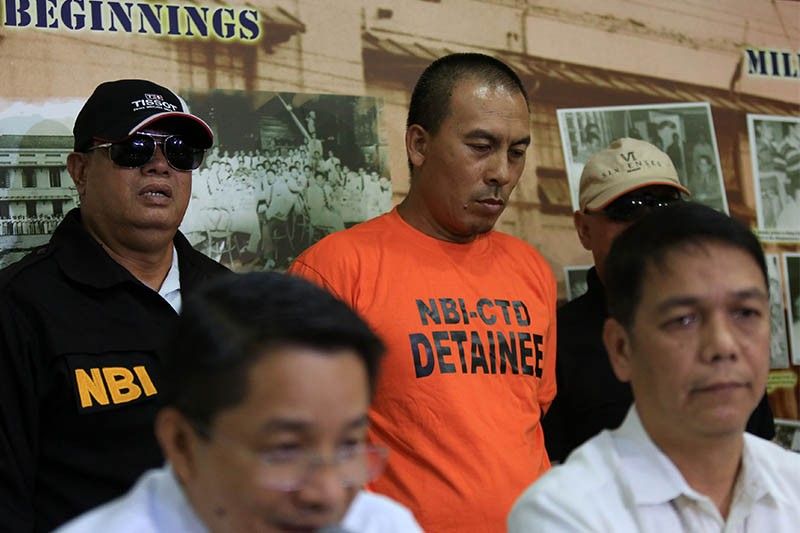 MANILA, Philippines — Authorities have arrested in Taguig a suspected member of the Abu Sayyaf group believed involved in kidnapping several workers in a Basilan plantation in 2001.
The National Bureau of Investigation identified the suspected ASG member as Salahim Dawani, also known as Abu Moadz. He was arrested in Barangay Maharlika, Taguig City on March 6.
In a press statement on Monday, the NBI said Dawani has a warrant of arrest for multiple counts of kidnapping and serious illegal detention from a Basilan court over the mass abduction of plantation workers of Golden Harvest Plantation at Barangay Tairan, Lantawan town, Basilan on June 11, 2001,
The NBI said that two victim-witnesses attested to Dawani's participation in the 2001 kidnapping and pointed to him as "one of those who torched the plantation chapel and residence of the plantation manager."
He is also said to have decapitated two of the plantation workers who were kidnapped, claimed the witnesses.
'Trained by foreign terrorists'
"During their captivity, [Dawani] was seen being trained by foreign terrorist fighters in the assembly of improvised explosive devices and he got involved in several encounters with the pursuing government forces," added the NBI.
Dawani was also believed to have guarded two American nationals, Martin and Gracia Burnham in the Dos Palmas, Palawan kidnapping in 2001.
Another government witness also claimed the arrested suspect also helped augment the ASG forces that kidnapped them at a diving resort in Sipadan, Pulao, Sabah, Malaysia in April 2000.
The operation was carried out by joint forces of the NBI-Counter Terrorism Division, NBI-Death Investigation Division, NBI-Western Mindanao Regional Office and the Philippine National Police-Special Action Force. — Kristine Joy Patag