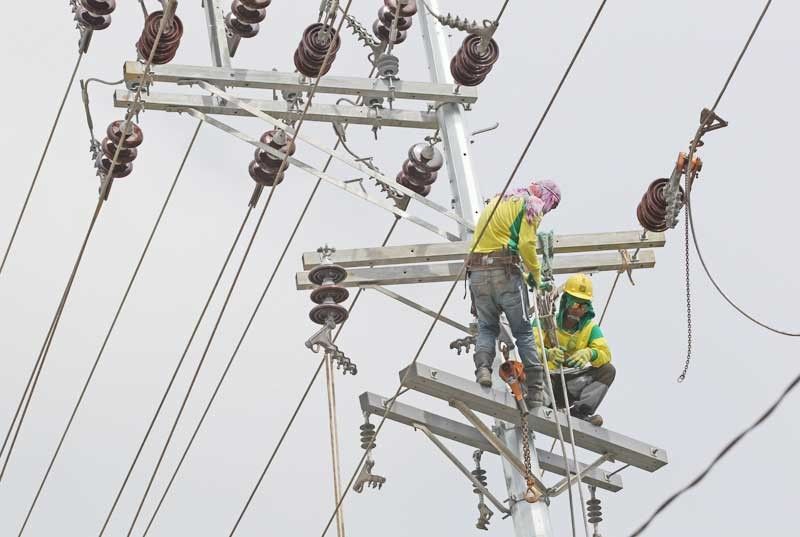 Meralco announced an increase of P0.0894 per kilowatt-hour in overall rates, from P10.4067 per kwh to P10.4961 per kwh.
Walter Bollozos
Meralco announces increase in power rates for March 2019
MANILA, Philippines — Customers of Manila Electric Co. (Meralco) can expect slightly higher electricity bills this month on the back of an increase in transmission and other charges.
Meralco announced an increase of P0.0894 per kilowatt-hour in overall rates, from P10.4067 per kwh to P10.4961 per kwh.
This translates to an increase of P17.88 in the total bill of a typical household consuming 200 kwh. For households consuming 300 kwh, the increase is P26.82, for 400 kwh and 500 kwh, it's P35.76 and P44.70, respectively.
Meralco said generation charge went down by P0.2966 per kwh from P5.8939 per kwh to P5.5973 per kwh primarily due to lower charges from plants under Power Supply Agreements (PSAs).
PSA charges decreased by P1.0768 per kwh largely due to strengthening of the peso against the US dollar, lower fuel prices and higher average plant dispatch.
"Masinloc Unit 1 and San Gabriel returned to normal operations in February following the scheduled maintenance outage in January," Meralco said.
The share of PSAs in Meralco's total requirement this month was at 48 percent.
Meanwhile, charges from the Wholesale Electricity Spot Market (WESM) went up by P0.5178 per kwh due to tighter supply conditions in Luzon – with higher demand for power and more frequent plant outages this month.
Cost of power from Independent Power Producers (IPPs) was also slightly higher by P0.0549 per kwh due to lower average plant dispatch.
"Quezon Power was on scheduled maintenance outage from Jan. 18 to Feb. 8, 2019," Meralco said.
WESM and IPPs provided 12 percent and 40 percent of Meralco's supply needs, respectively.
Transmission charge of residential customers went up by P0.0288 per kwh this month due to higher ancillary service charges of the National Grid Corp. of the Philippines (NGCP).
Taxes and other charges also rose by P0.3572 mainly due to the completion of the universal charge-stranded contract costs (UC-SCC) refund last month.
Meanwhile, Meralco's distribution, supply and metering charges have remained unchanged for 44 months, after reductions in July 2015.
With summer approaching, Meralco is encouraging its customers to continue managing their electricity consumption.
The Senate and the House of Representatives have reconciled the disagreeing provisions in the Murang Kuryente bill seeking to reduce electricity rates by as much as P1 per kwh.
Sen. Sherwin Gatchalian, chairman of the Senate committee on energy, said there was no more major conflicting provision in Senate Bill No. 1950 and House Bill No. 8869 or the so-called Murang Kuryente Act. – With Cecille Suerte Felipe