Guevarra: 'Wiretaps' by foreign governments not admissible in court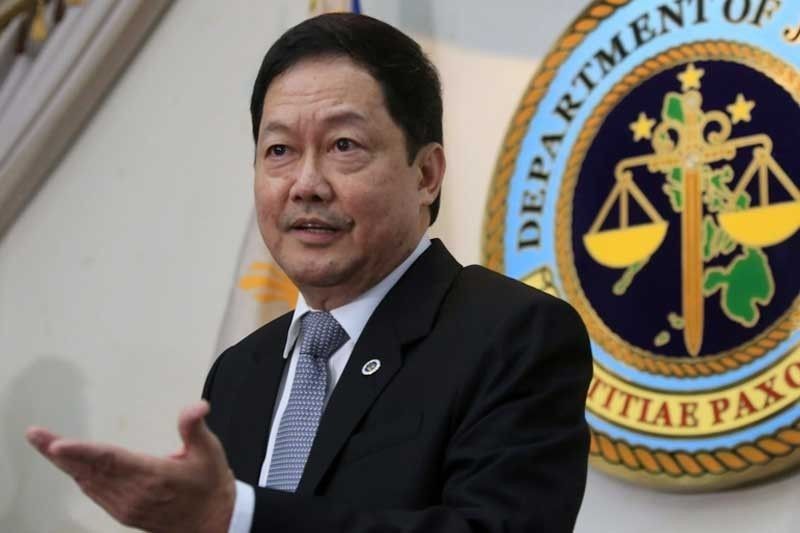 MANILA, Philippines — Bugged conversations, even if given by a foreign country where wiretapping is legal, are not admissible as evidence, Justice Secretary Menardo Guevarra said on Wednesday.
Asked by Philstar.com, Justice chief Guevarra explained that countries where wiretapping is legal can give the taped conversations to the Philippines. "If not illegal in that country, then it may be passed on and considered admissible in Philippine courts," he said.
However, in countries where wiretapping is illegal—or are only allowed by court order like in the Philippines—bugged conversations might not be allowed in criminal prosecution.
"If the wiretapping act involves an element performed in Philippine jurisdiction, such as bugging local phone lines, that may be considered unlawful under Philippine law and its admissibility questionable," Guevarra said.
Under Republic Act 4200, or the Anti-Wiretapping Law, it is unlawful for any person to record a private communication or spoken word without the permission of parties involved or unless allowed by the Court.
Panelo: We should be thankful
Presidential spokesperson Salvador Panelo in a press briefing on Tuesday said the Philippine government may be in possession of "wiretapped conversation" among personalities who may be involved in drugs.
He also said that countries help each other out in fighting terrorism and criminality. "Walang batas na nagsasabing iligal iyon, kung binigyan tayo ng impormasyon (There is no law that prohibits that, if we are given the information). In fact, we should be thankful that we are being provided with information relative to criminal activities in this country," he added.
READ: Duterte orders release of narco list
Panelo, who is also the presidential chief legal counsel, said that the wiretapped conversations provided to the Philippine government could be used for surveillance of supposed "narco-politicians."
"Then at least you would know who are involved, have them under surveillance, find a way to entrap for one, or invalidate the information coming for your other sources," Panelo said in Filipino.
Panelo is not the first government official to claim receiving intelligence from supposed wiretaps by a foreign government.
In 2018, President Rodrigo Duterte claimed to have records of a conversation proving an alleged conspiracy between Fil-Am community leader Loida Nicolas-Lewis and the International Criminal Court.
RELATED: Palace: Loida Lewis can conspire with ICC 'because she's rich'
He made a similar claim about a supposed conspiracy between the Communist Party of the Philippines, the Liberal Party and Sen. Antonio Trillanes IV's Magdalo party-list to overthrow the government. The president said he had records of conversations provided by a foreign government.
Cases to follow 'narco-list' release
The presidential spokesperson earlier said that he has already talked to Local Government Secretary Eduardo Año to file criminal and administrative complaints against the politicians allegedly involved in the illegal drug trade.
He said this in the context of the planned release of a government "narco-list" last week. He admitted that case building and gathering testimonial and documentary evidence take tim and said it is important to name politicians allegedly linked to drugs even if they cannot be officially accused of drug links yet.
The list could help the public to know whether a politician may be involved in the drug trade, he insisted.
READ: Narco list: Palace says presumption of innocence 'waived' for candidates
— Kristine Joy Patag