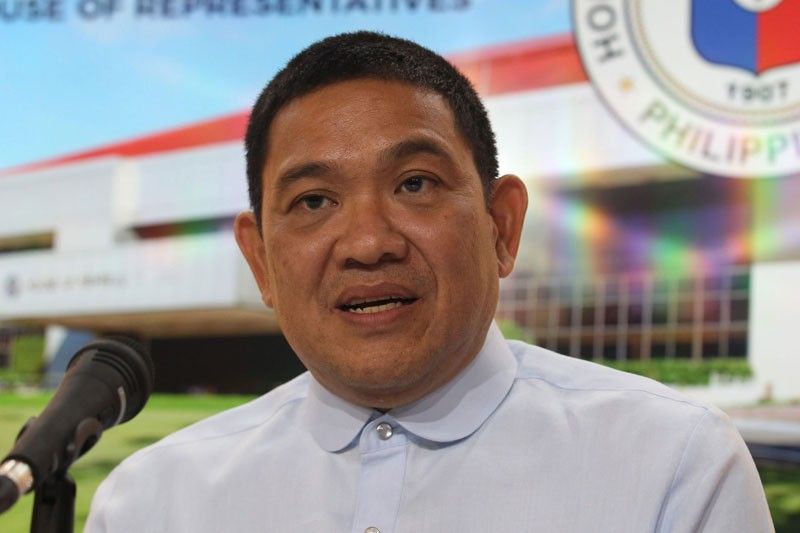 Andaya was quick to apologize for his lapses, maintaining that he did not mean to offend the court.
Michael Varcas
Sandiganbayan top magistrate scolds Rolando Andaya Jr.
MANILA, Philippines — House Majority Leader Rolando Andaya Jr. got a dressing down from Sandiganbayan Presiding Justice Amparo Cabotaje-Tang for casting malice on the court's proceedings on his 194 criminal cases in connection with the P900-million Malampaya fund scam.
"In resolving cases, the court will never be swayed by external factors like politics. In fact, the court is apolitical," Tang said during Andaya's scheduled arraignment yesterday.
Tang, who also chairs the anti-graft court's Third Division, made the statement after Andaya, in a television interview with ANC's Headstart aired on Thursday morning, said his scheduled arraignment has a "nice timing" amid the controversies in the proposed P3.7-trillion national budget for 2019.
"Nice timing. That's very good timing, just when all of these were coming out. I expect it," Andaya told ANC.
In a resolution promulgated on Jan. 8, the Third Division denied Andaya's appeal to defer his arraignment and to compel the prosecution team of the Office of the Ombudsman to supply additional details in the charge sheets, such as how and when Andaya's alleged conspiracy with his co-accused was committed.
The Third Division said the details of the alleged offenses need not be included in the charge sheets as these will be threshed out during the trial.
"You mentioned your arraignment being 'nice timing' today...You may disagree with our resolutions, but you have remedies. Please avail of that. Do not try to attribute anything to the court if you are not satisfied," Tang told Andaya.
"If (the Supreme Court) tells us we erred in our rulings, then that's SC," Tang added.
Andaya was quick to apologize for his lapses, maintaining that he did not mean to offend the court.
"I do apologize if it sent the wrong message. It won't happen again. I will be more careful," Andaya said.
"The court will accept your apology," Tang replied.
But Andaya's arraignment did not push through as his camp informed the court that he filed a motion to quash his cases on Jan 15.
Also postponed was the arraignment of Andaya's co-accused Janet Lim-Napoles, her children Jo Christine and James Christopher as well as her brother Reynald Lim.