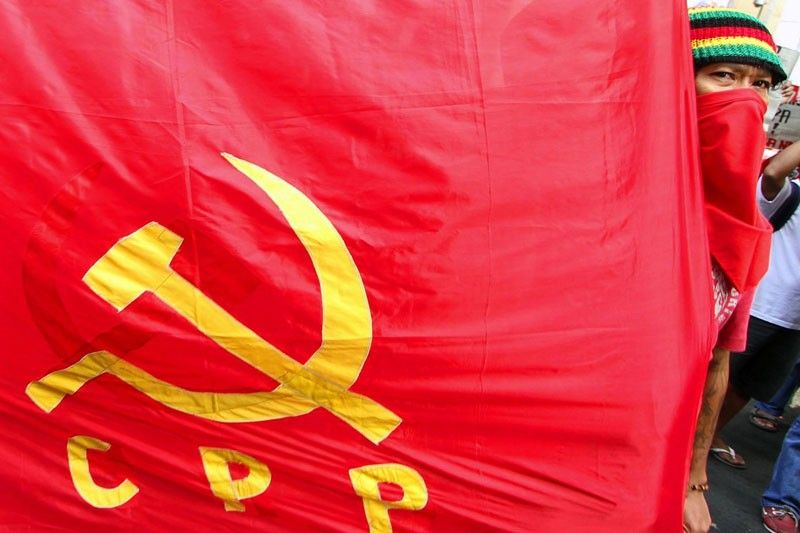 The 104 million Filipinos know that the seven-member bloc is not a legal front of the CPP or any of its affiliates, the left-wing lawmakers declared.
Ernie Peñaredondo
Makabayan lawmakers deny communist tag
MANILA, Philippines — On the eve of the 50th anniversary of the Communist Party of the Philippines (CPP), the seven-member Makabayan bloc in the House of Representatives yesterday denied being communist "legal fronts."
The 104 million Filipinos know that the seven-member bloc is not a legal front of the CPP or any of its affiliates, the left-wing lawmakers declared.
"The public knows that we are legal and legitimate party-list groups and we are not fronts of the CPP. Our track record speaks for itself and we have always stood for the interest of the majority of our people," they said in a joint statement.
The militant lawmakers issued the statement following pronouncements from Secretary Martin Andanar of the Presidential Communications Operations Office urging Filipinos not to vote for communist-linked party-list groups and non-government organizations.
When asked what would be done to the alleged communist "legal fronts," Andanar replied in Filipino: "When our enemies campaign in 2019, they have party-list groups, right? That means we should not vote for them."
"All fronts – be it the armed front, the military front of the New People's Army, even their party-list legal front, those that come to our workplaces to recruit members – all of them are included (in the anti-insurgency drive). There are no excuses," Andanar told reporters.
President Duterte has rejected the ceasefire offered by the CPP-New People's Army in time for the holidays, and has even ordered the Armed Forces of the Philippines (AFP) to "destroy" the decades-old insurgency, noting the communists' "insincerity" in forging peace.
The militant congressmen nonetheless reminded the Duterte administration that "genuine services were delivered to the people" when "members of Makabayan were still part of the Cabinet."
Judy Taguiwalo used to head the Department of Social Welfare and Development, Rafael Mariano was secretary for the Department of Agrarian Reform while Liza Maza once took over the helm of the National Anti-Poverty Commission.
"We are warning the AFP, the Philippine National Police and other state agents that we will not take their attacks sitting down," Reps. Antonio Tinio, France Castro, Carlos Isagani Zarate, Emmi de Jesus, Arlene Brosas, Ariel Casilao and Sarah Elago warned.
"Let the conviction and imprisonment of 'the Butcher' Gen. Jovito Palparan and other state forces who attacked the people stand as a lesson to all soldiers, police, paramilitary groups and hired goons who plan to carry out Duterte's murderous overtures," they declared. ?"We are calling on all freedom loving people in the Philippines and abroad to be more vigilant in opposing the rising tyranny of this regime and to further raise our voices so that we will not be silenced," they added.