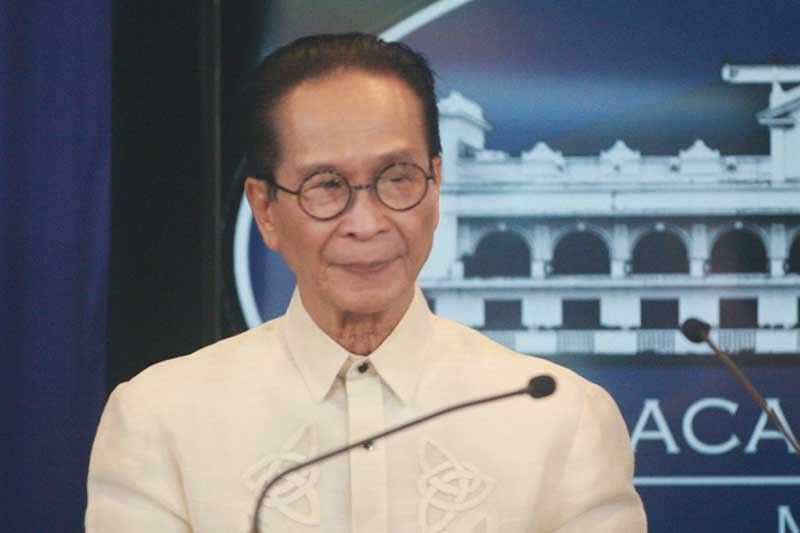 Panelo said Duterte has not curtailed press freedom as far as Malacañang is concerned and "obviously, since there are still critics attacking… criticizing the administration, the freedom of expression in this country is a robust one."
Joven Cagande
Palace shrugs off Time's Person of the Year award
MANILA, Philippines — Presidential spokesman Salvador Panelo shrugged off yesterday the Person of the Year award conferred by Time magazine on Rappler's Maria Ressa for her role in the protection of press freedom amid attacks from President Duterte.
Panelo said Duterte has not curtailed press freedom as far as Malacañang is concerned and "obviously, since there are still critics attacking… criticizing the administration, the freedom of expression in this country is a robust one."
"Nobody has been prosecuted for criticizing the administration," Panelo claimed.
But Ressa has been saying the charges against her and her media company are politically motivated as they did not do anything irregular. Contrary to allegations that Rappler is foreign-owned, Ressa said the company is 100 percent Filipino and that they did not evade any tax obligations.
But Panelo insisted no charges were related to freedom of expression but for commission of crimes, "which the court had found probable cause that is precisely (why) they are now being tried."
Panelo further said the Office of the President is not in the business of meddling into the views of Time, which gave out the recognition.
"Now, with respect to the awardee Ressa, that's the call of the awarding organization. It has its basis of awarding certain people. Certainly, we cannot intrude into that. It's not our turf," he said.
"Whether we agree or not, it doesn't matter, that's the award of a particular organization," Panelo added.
On Twitter, Ressa thanked Time for naming her as one of the "guardians" of press freedom or for standing up for the truth in the face of persecution and violence.