DepEd urged to implement comprehensive sex education amid rising HIV cases
December 4, 2018 | 1:29pm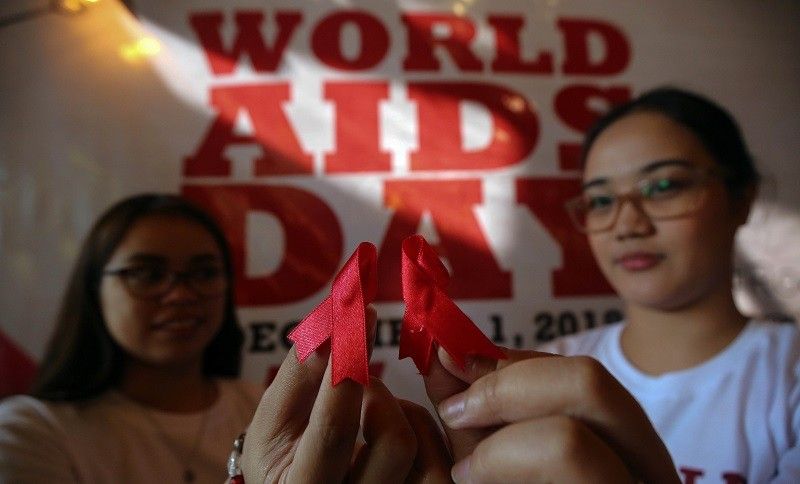 MANILA, Philippines — Due to the rising rates of human immunodeficiency virus in the Philippines, the Department of Health is urging the Department of Education to implement sex education in elementary schools, as mandated by the Reproductive Health law.
"That's why we've been hedging the Department of Education to implement the Reproductive Health law, which mandates DepEd intro sex ed as early as age appropriate," said Dr. Eric Tayag, Department of Health director of Knowledge Management and Information Technology Service, during an interview with "The Chiefs" of Cignal TV/One News.
The Reproductive Health bill was signed into law by former President Benigno Aquino III in 2012.
December 1 was marked as the World AIDS Day. As of 2017, UN AIDS recorded an estimated 68,000 Filipinos diagnosed with HIV/AIDS, with an average of 32 new diagnoses a day.
While the number of deaths from HIV/AIDs is dropping globally, the number of infections is increasing rapidly in the Philippines. According to a report published by the DOH in October, 1,047 people were diagnosed every day in August, compared to 1,021 who were diagnosed daily in January.
READ: New HIV/AIDS cases exceed 1,000 per day in August

Education Secretary Leonor Briones approved a department order in August which orders the development of a curriculum on comprehensive sexuality education policy.

READ: DepEd: Comprehensive sex education to develop responsible youth
Based on the order, the comprehensive sexuality education will have seven core topics: human body and human development; personhood, healthy relationships; sexuality and sexual behaviors; sexual and reproductive health; personal safety; and gender, culture and human rights.
Tayag believes the need to implement the policy is urgent and is in favor of introducing sex ed to students as young as grade 4 or 5.
Tayag told "The Chiefs" that awareness on how people get HIV is "satisfactory" but not "optimal."

"When we do surveys if people think you can get HIV from mosquito bites and they'll say yes," Tayag said. "We ask if they think they can get HIV from public toilets, many said yes."
Screenwriter and HIV awareness advocate Wango Gallaga, who is open about his HIV-positive status, shared with "The Chiefs" that of some 60,000 diagnosed with HIV, only 58 percent continue with available treatment.
"There was a lot of privilege involved," Gallaga acknowledged about his own diagnosis. "I was very lucky that my family could afford my medical situation. I had a lot of support with my family, friends," he said.
While Gallaga said he was lucky enough to have had the family and financial support, there are many others who find out late and don't have the resources to pay for treatment. "There are some families where they kick them out," Gallaga said.
Other reasons why people stop treatment, Tayag said could be the adverse side effects of the anti-retroviral drugs or the cost.
Asked how much he had to spend for treatment, Gallaga said it was "easily" over P1 million over a period of 10 years.
Philippine Health Insurance Corp. or PhilHealth offers an HIV/AIDS benefit package of P30,000 and can be availed at any accredited HIV treatment facility by an active member or their dependents. But Tayag said many people were "still not getting tested."
"They have to deal with family support. There's depression. There's adjustment, especially if there's discrimination in the workplace, suddenly you're out of a job. The world comes crumbling down," Tayag said.
He emphasized the importance of getting counseling: "There is so many things you can do that government can help, then there's the role of your family and support groups." Tayag added: "If that fails, then you have this [sic] situation."
HIV/AIDS is transmitted when body fluids, most commonly blood, semen and pre-seminal fluid enters another person's body, either through sexual contact or sharing of needles.
Find out where you can get tested for HIV here.